On Friday the stone company came and installed our counter tops. The kitchen looks 75% more like a real kitchen now!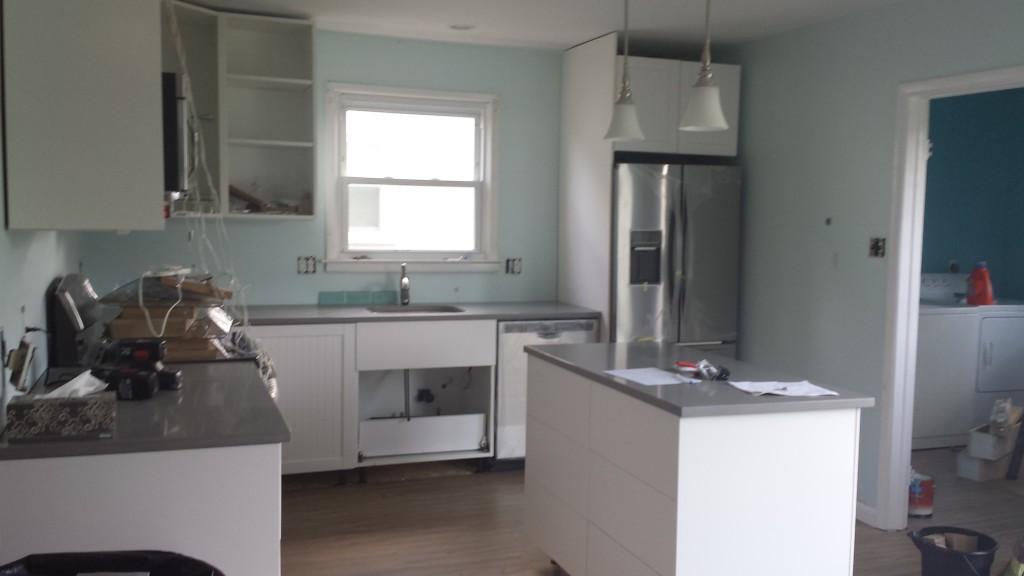 The next steps for the kitchen are installing all the plumbing for the sink / dishwasher / fridge, and having the painter come paint the walls. There are a lot of detail items for us to finish (cabinet doors/handles, toekicks) and of course the big task is the tile backsplash. You can see a few of the tiles chilling behind the faucet. But we have counters and it's starting to really feel like an honest to god kitchen.
The living room is finally cleared out and we've started on the flooring in the downstairs bedrooms. My friends and parents came down this week / weekend to help.
Left: the larger bedroom with the subfloor showing under the old flooring. Right: The smaller bedroom with the new flooring in place, awaiting finishing trim.
The last big exciting thing is that our gas lines were FINALLY approved by the inspector. The HVAC company is coming Tuesday to install… something. Honestly I'm not 100% sure what. Maybe the furnace, maybe the hot water heater, maybe the kitchen plumbing. They're supposed to confirm on Monday. I'm really hoping it's the hot water heater.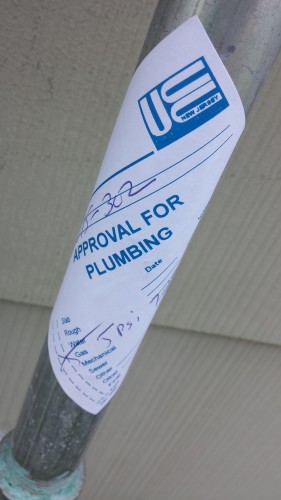 The to-do list is still long… very long. But we're inching closer and closer each week.