We're still a week out from closing on the house, but due to the timing of the Ikea kitchen sale (now) I'm trying to line up as much as I can so we can hit the ground running and take advantage of the sale.
If you remember from the huge to-do list the kitchen currently looks like this: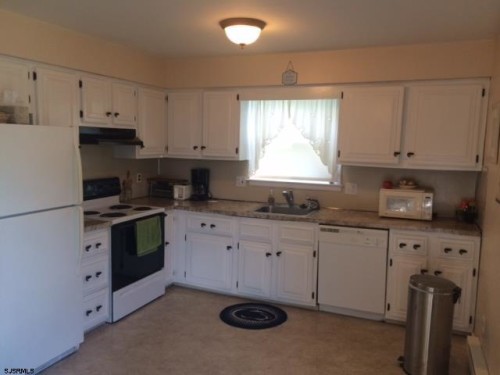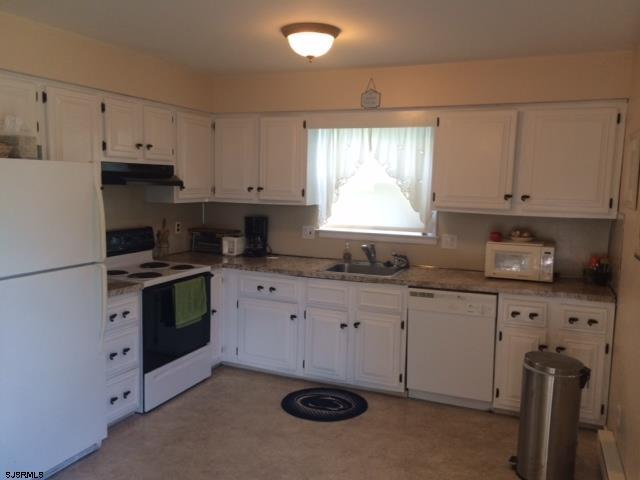 It actually doesn't look too bad in this picture, but in person the cabinets are all sagging at odd angles and the counter top is some sort of faux-stone print laminate. I've seen much worse but for somewhere we'll be cooking big family meals I think we can do better.
We're going with Ikea for the new cabinets because they hit a good spot between price and quality. I know there's much higher quality stuff you can get, but since the house is in a flood zone I'm not about to put fancy all wood custom cabinets in it. The modular sameness of Ikea is actually appealing because should the worst happen we can just replace the damaged cabinets ourselves.
I plan on installing the cabinets myself but I'm hiring a designer to do the layout. There's a ton of important stuff to consider in a kitchen design that I'm just not familiar with. Also the more time I spend with the Ikea kitchen planning tool the more I want to scream and run away. Reviews for Ikea's in-house planning service are a mixed bag so I'm going with a third party designer.
At this point I have spent a ton of time on Pinterest looking at kitchens. Here's the general style we're going for: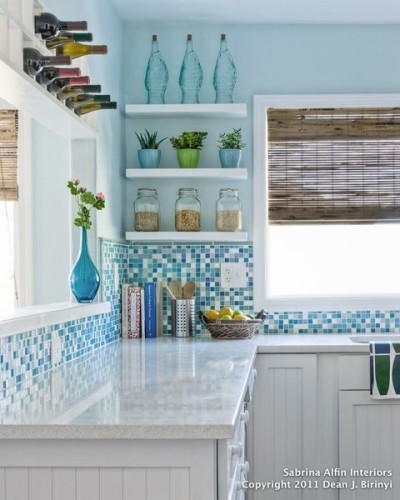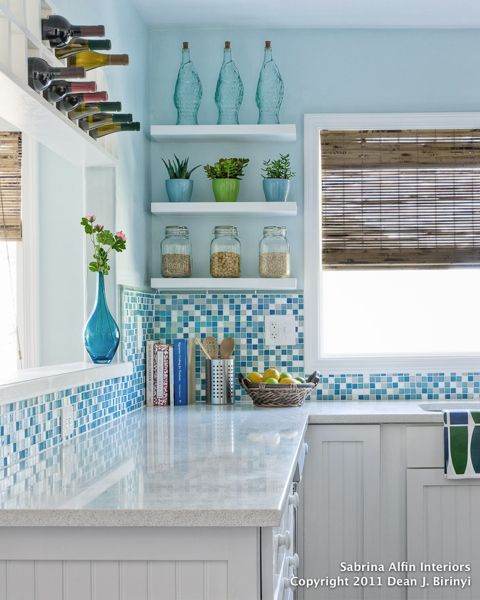 For flooring I'm 90% sold on wood-look vinyl plank. I like the way wood looks but the kitchen floor extends into the laundry room and that just seems like asking for trouble. Vinyl tolerates water much better than something like Pergo and isn't as much of a pain to install as tile. From what I've read  80% of the work is in the floor prep. If your floor is flat then everything is easy and it looks good for years. If your floor is not flat then it pops and warps and looks awful. I guess I'll be spending a few weekends this summer elbow deep in leveling compound.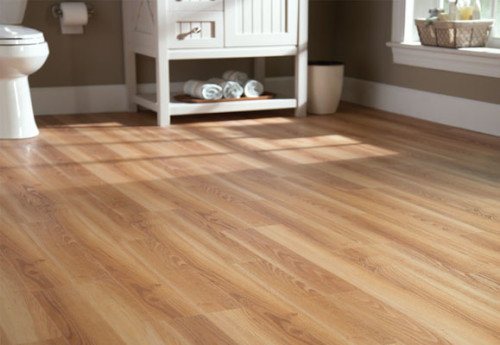 Not really sure what we'll do about appliances. I hate hate hate electric coil stoves like the one that's there. I'm debating springing for an induction cooktop. The rest of it seems fine, if a bit old. It's tempting to move the fridge into the laundry room to use as a beer fridge and get something a little nicer for the kitchen. This is where I start to hyperventilate with the kitchen planning. In order to plan cabinets you need to know the size of your appliances, but the cabinet layout influences the appliance choices!
My next step, after closing, is to take a million measurements of the kitchen and adjacent room (which is sort of a dining room I guess) to send to the kitchen designer. Start to finish usually takes 3 weeks for design/revisions, during which I'll remove the existing cabinets and poke around in the walls to see if there are any nasty surprises. I told the designer I'm willing to consider moving plumbing / electrical or cutting a passthrough window into the living room, but it would be a pain in the ass. All three walls are load bearing so having anything done to them won't be cheap or easy.
So yeah. DIY kitchen installation with professional design. I know just enough to know that I have no idea what I'm getting myself into. Friends who have been though this: TELL ME ABOUT YOUR KITCHENS!