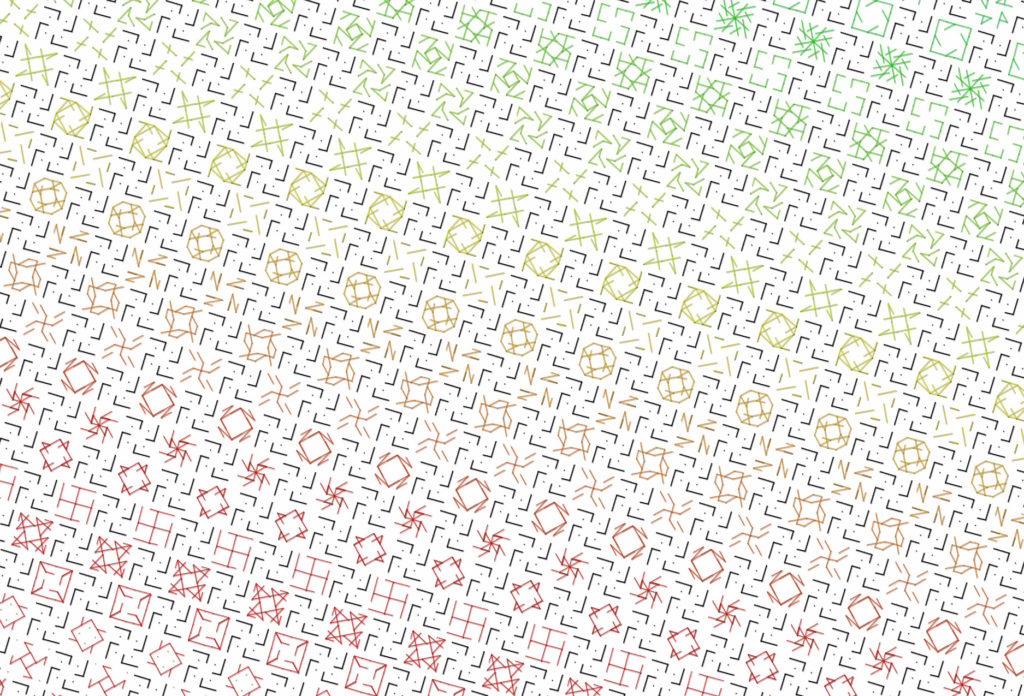 Get some fun mail! You can order a postcard of art generated from the Algorithm That's Of the Moment. Your art will be unique, no two postcards will be the same.

Artwork will come from both myself and other artists who have open sourced their projects. The back of each postcard will list the author and technology used to generate the image.
The goal of this project is to share art, and to give people a sense of connection with the work knowing it was generated just for them.
Current ATOM: Twisty Bits
Each art is $2, which covers the cost of printing, postage, and transaction fees. You can expect to get it about a week after ordering.
Want to get a postcard every month? Subscriptions are now available on Patreon!
Postcards will be mailed directly to you, and are at the mercy of the US Postal Service.
If you'd like something that is more display-worthy there are additional options for higher quality versions mailed to you in nice protective packaging.
Silver Halide Print – a fancy way of saying photo. Same dimensions (6×4), same artwork, but printed on a photo printer and mailed in a protective envelope. Downside: no printing on the back telling you what the heck it is.
Giclée Gallery Board Print – One 6×6 inch archival quality print mounted on thick gallery board, ready to display. I'm happy to hand-tweak these to match any color scheme you like, just leave a note at checkout or email me.
Answers to questions no one has actually asked
Can you notify me of new ATOMs?
Yes, fill out this form
Can I see what the ATOM looks like before ordering?
No.
Can I order something from a previous ATOM?
No. Well, probably not. I'm not saying I'll never resurrect an old one but in general no. If you really want an old one email me and plead your case.
What if I don't like my art?
It was $2, you'll be OK.
I lost my art, can I get another copy of it?
Probably not. Well, maybe. But probably not. I can't re-generate the same image. However when your print is originally generated the image is saved on the server for a brief period of time. It is possible it's still lingering around, email me and I can check.
I think this is cool, how can I help?
Tell your friends! Or if you like making generative art email me about offering up your work here.