Shopping for fixtures in the 100 year old house I'm renovating got me thinking about the lighting we chose for the shore house. When we started working on the house I hadn't put any thought into lighting. It was only when I had an electrician over to disconnect the old lighting that I realized we were going to want more than just a flushmount fixture in the middle of the room.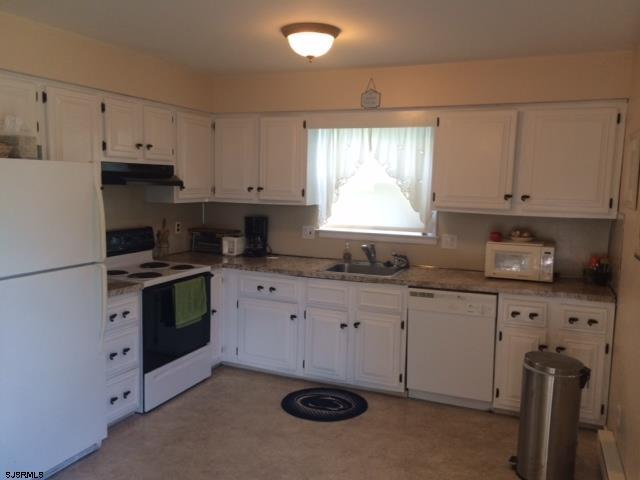 The first thing we did was put in recessed lighting. Retrofitting can lights into the ceiling makes a mess of the drywall, and if I was going to do it again I would just rip out all the drywall and put up fresh sheetrock. It would have saved both the electrician and the painter a ton of time and been cheaper in the long run.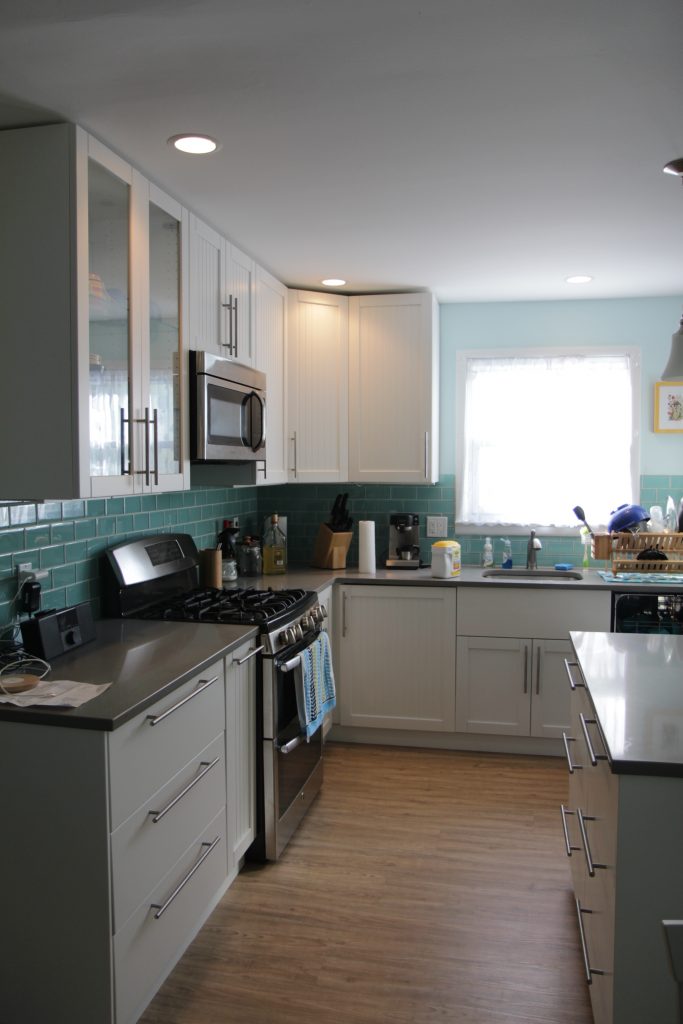 For the island I went with simple mini pendant lights from Lowes.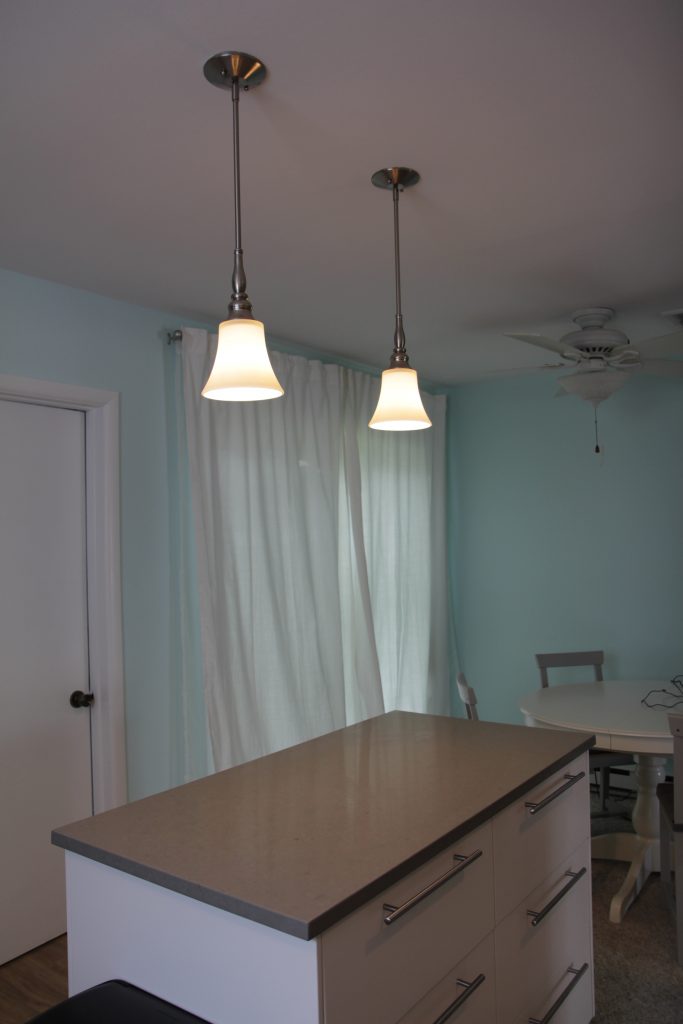 I also installed Ikea ANSULTA undercabinet lighting, which honestly I can't recommend. We've have problems with the transformers humming very loudly, and every time the power goes out they get de-sync'd from the wireless power switch and I have to climb up on a ladder to re-sync them  (the transformers are in the cabinet above the microwave). It's a pain in the ass and we've really just stopped using them.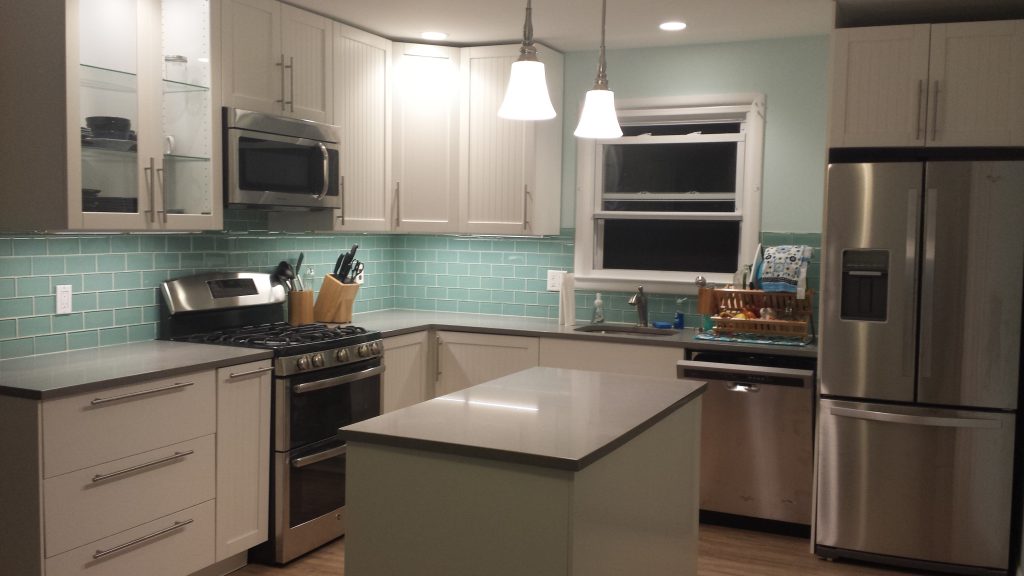 In the living room we have 4 more recessed lights and this table lamp. This lamp is special because it has an LIFX wifi multicolor bulb in it. The bulb is set up to change colors when my in-laws next door press a button to let us know they're awake.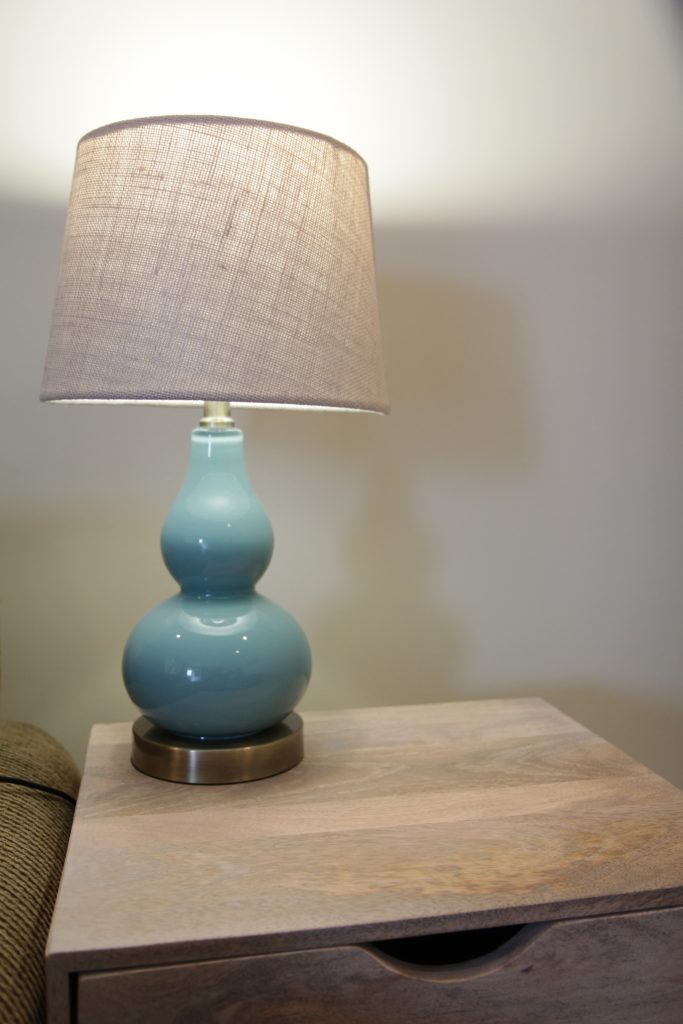 Moving on to the bathroom, the vanity has both recessed lights and side lights. I may have gone a little nuts on lighting in there. The side lights, Livex Lighting Aero 2 vanity lights, each take two bulbs.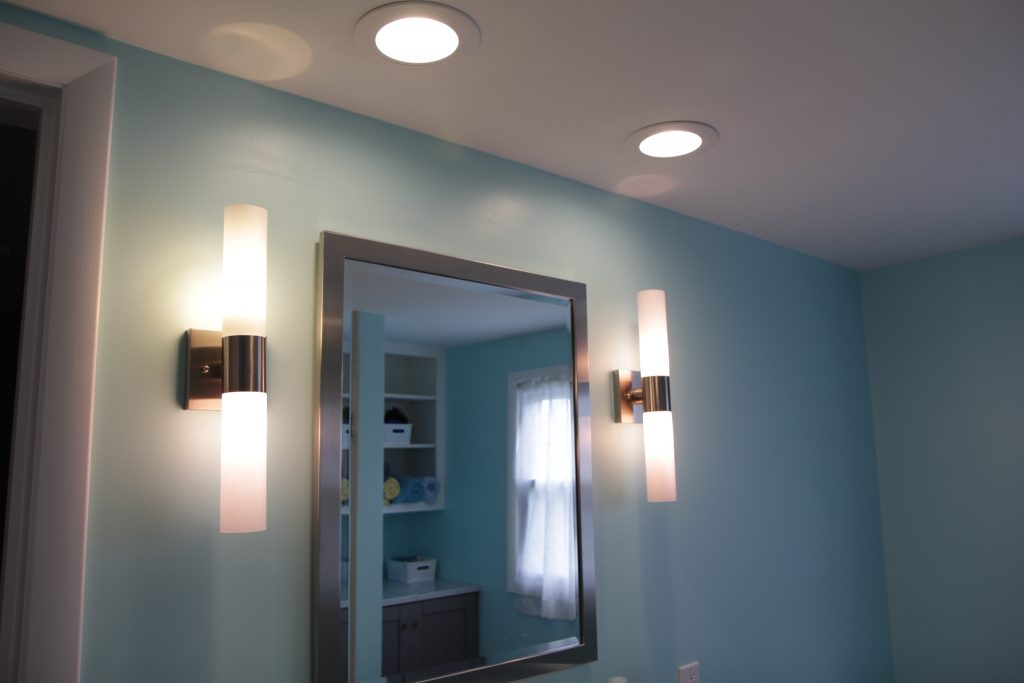 There are actually TWO OTHER light fixtures in the bathroom: a recessed light in the shower and this combination light and exhaust fan in the middle of the room. You could do surgery in this bathroom it's so well lit.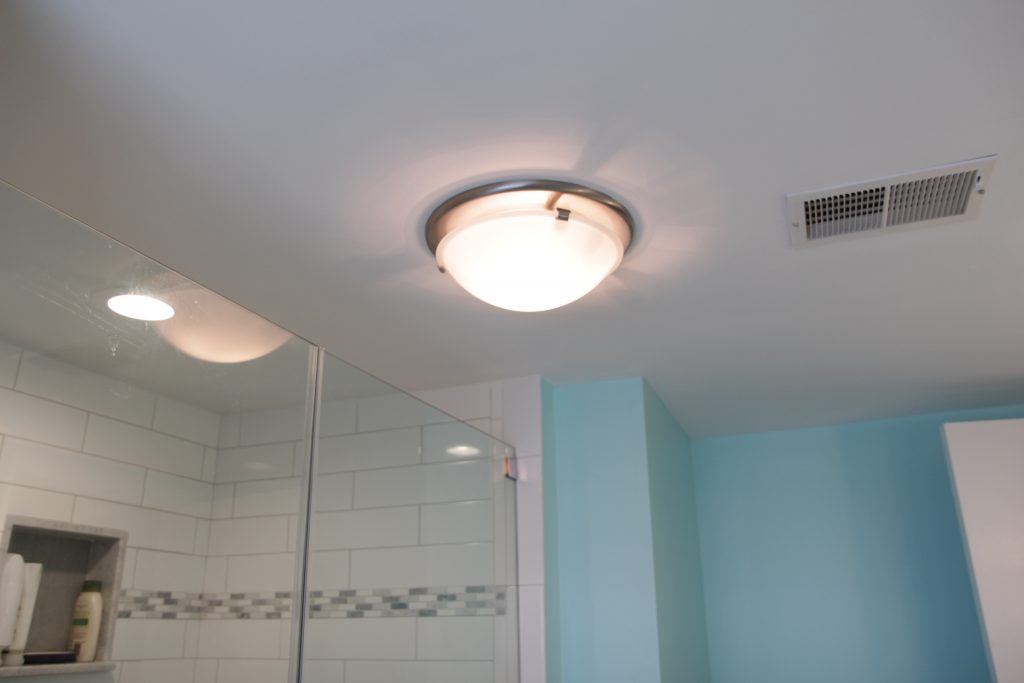 The last light I have to show off is a fun Ikea lamp we got for my daughter's room. The white thing next to it is a noise machine, which I consider an absolutely essential item in a house that sleeps up to 14 people.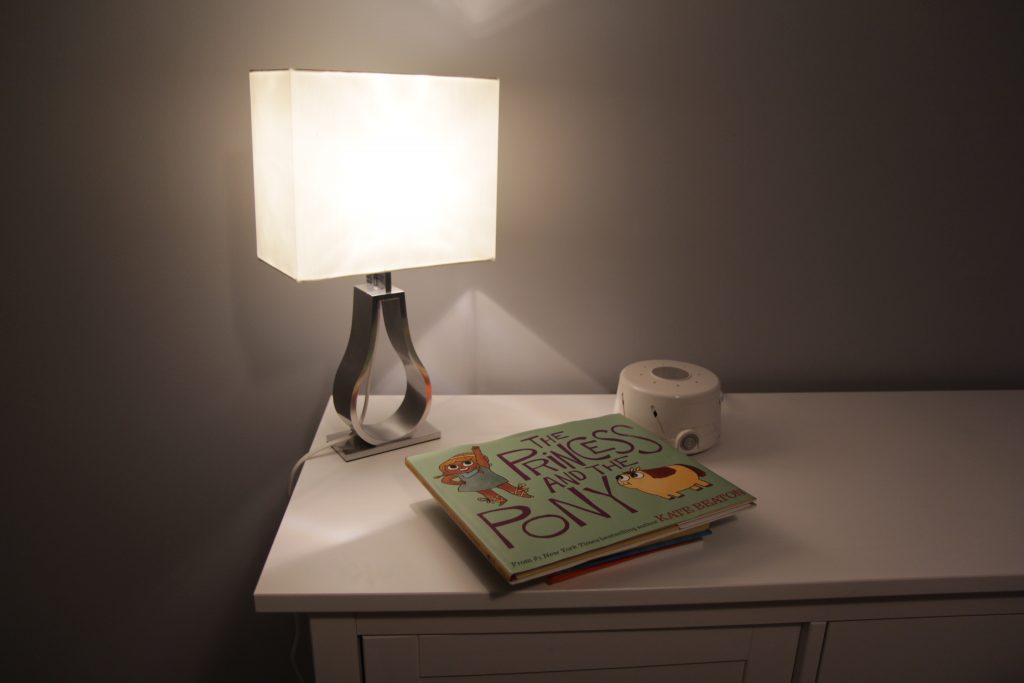 There are still a bunch of flushmount fixtures I'd like to replace some day, but right now I'm sort of OD'd on looking at lights so it will have to wait. I'm having trouble finding anything I really like; the ceilings upstairs are only 7 feet high and most of the low profile flush mount fixtures are no less ugly than what we've got in there now.

If you come across any nice looking low-profile flush mount lights be sure to let me know!

Filed under: 1970s Shore Home, DIY and Decor

Tags: kitchen light, lighting, recessed lights, vanity light