I would be lying if I said I wasn't devastated by the closure of the Galactic Starcruiser in Disney World.
The Galactic Starcruiser was a fantastic piece of immersive theater, and the fact that a company as wealthy as Disney couldn't pull it off financially is hard to swallow. A lot of it is Disney's own fault – I cringe every time I hear someone refer to it as the "Star Wars hotel" – they never really succeeded in explaining to the public what on earth it was.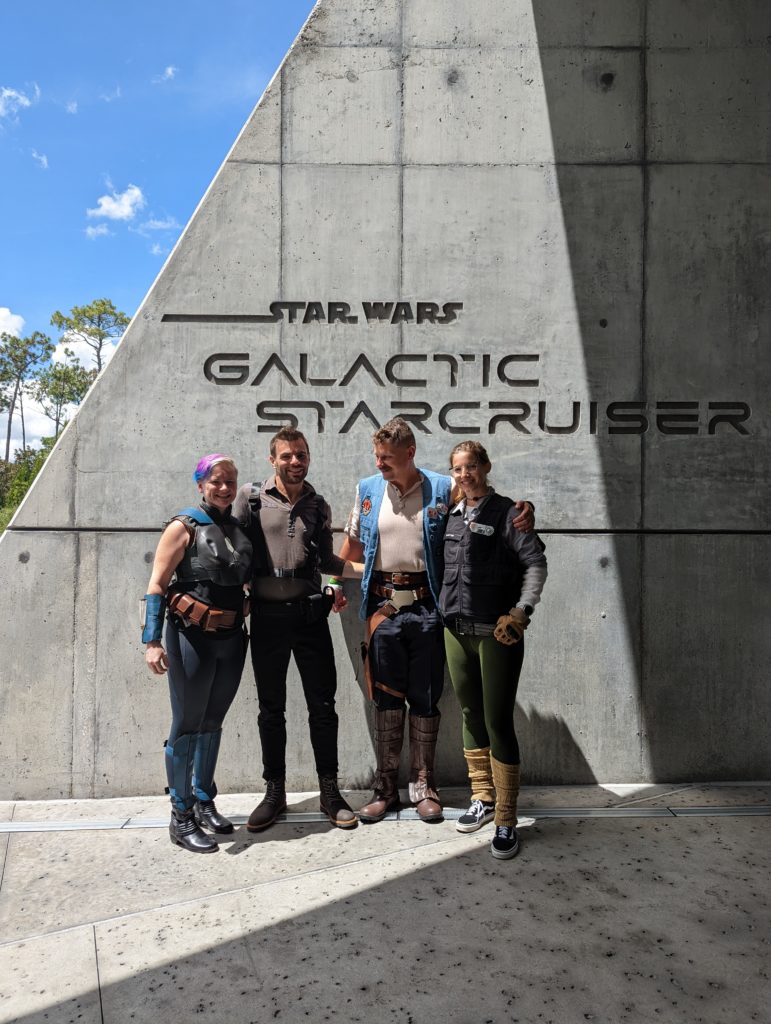 It's a hotel in that you do indeed sleep there, but that's about as far as that comparison goes. It's a ride you sleep in. It's 48 hours of willingly suspending your disbelief and immersing yourself in a story. It's going to a Disney park without ever going through the front gate or waiting in line. It's a cruise ship that happens to be in a Florida parking lot. And it's probably the most innovative performance art ever attempted at that scale.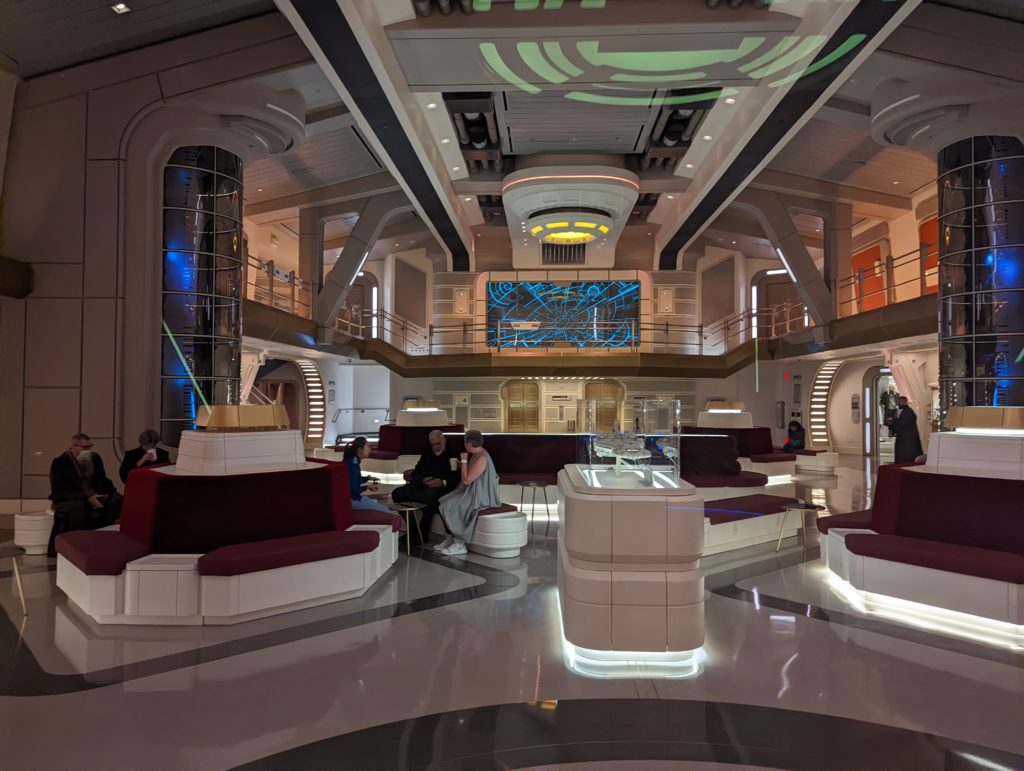 The premise of the journey was that you were aboard the galactic cruise ship Halcyon, on a nice vacation with some surprises in store. In a lot of ways it felt unfinished, like a school assignment handed in at the last minute, but only because what they attempted was so over the top impossible. Some of the early reviews criticized the finishes, which are fairly simple compared to the design of Batuu (the Star Wars area of Hollywood Studios), and they're not wrong but I felt like they missed the point. The point of the Halcyon boiled down to the childlike wonder I felt moving through the ship. It kicked off with our discovery of an honest-to-god secret passage onboard, and was furthered by every interaction I had with the phenomenal cast.
The cast, which includes everyone from the lead actors to the housekeeping staff, truly demonstrated what's possible when you give talented people the support and flexibility they need to put on a show. I've scrolled through Reddit posts about the Halcyon and it's funny how everyone insists their Lt Croy (played by at least 4 different actors over the various voyages) was the best and they can't imagine anyone else in the role. The 6 or so folks in the main ensemble were with us from 3pm to 11pm each day. Their energy was infectious and brought the story to life around us.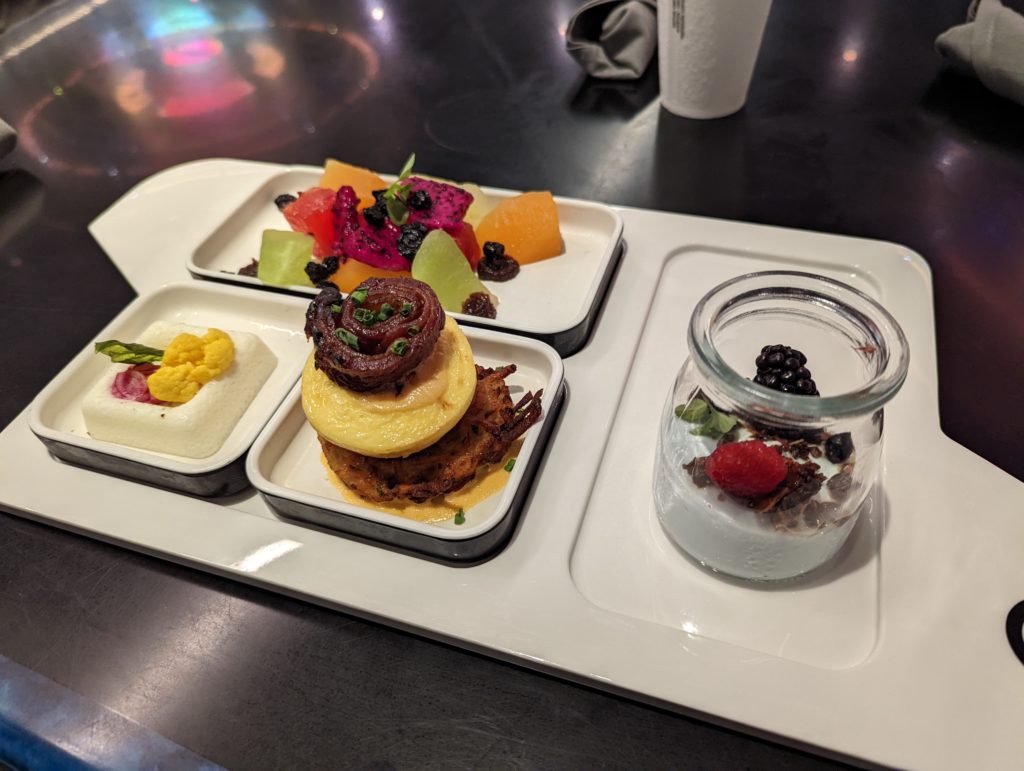 I had a Bo Katan armor costume but no real plan for a character beyond that. I put it on for out trip to the park (and I cannot stress how cool it was to come in through a dedicated back entrance) and then sort of forgot I was wearing it when we sat down to dinner. Our waiter came over to take our drink orders but seemed a little uncomfortable. When he got to me he said "I want to make it known that all my debts are paid…" and I remembered that I was dressed as a bounty hunter. He told us about lots of bounty hunter related lore and gave me plenty of "yes and" moments to build my character. I promised him I was only there for dinner, not business, and he relaxed a bit.
We spend so much of our lives trying to be cool, or acting like we don't care about things. On the Halcyon everyone was encouraged to drop the act and just embrace the moment. The actors helped remind us that having the "right" answer isn't always as important as just playing along and having fun.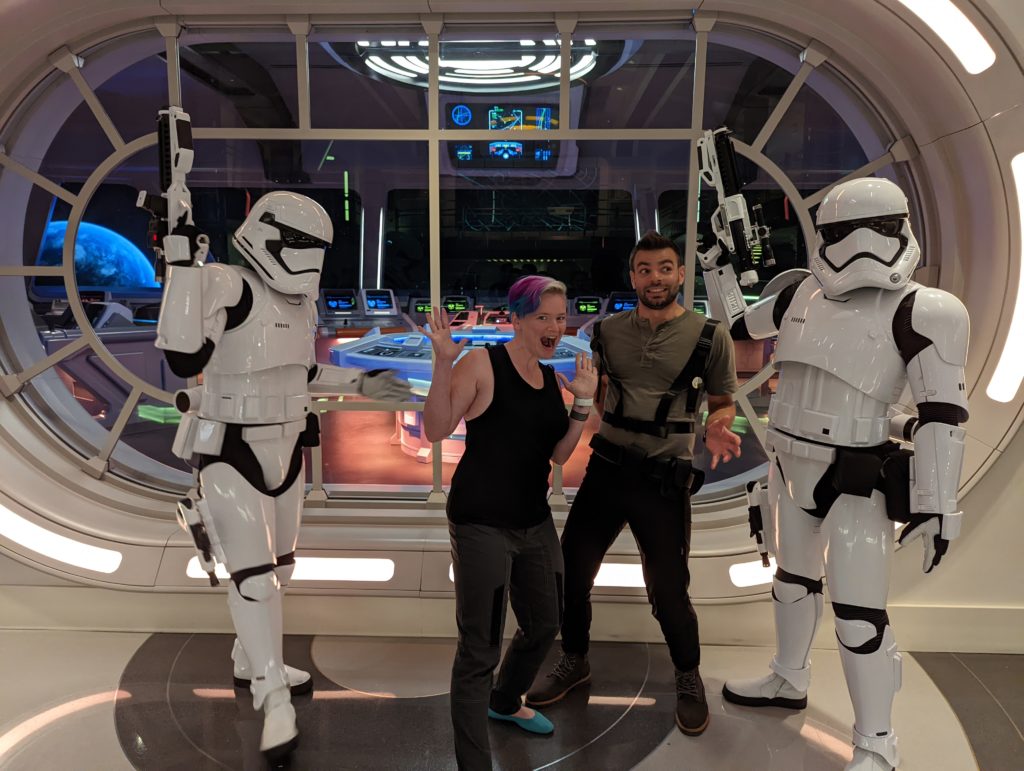 Disney World can be a real grind sometimes, and the opportunity to just soak it all in – without the grueling itinerary, Fastpass juggling, or rushing to a dinner reservation – was a true privilege. The Starcruiser was definitely at a price point that was inaccessible to most people but I don't think it was overpriced. And they still manage to find 1000 people a day willing to pay $500+ to see Hamilton at the Rogers Theater, so it's not like there aren't people out there with the money for it.
I sincerely hope that Disney figures out how to recombobulate the parts of the Halcyon into something sustainable. The work the cast members put into the project deserves follow up, even if it'll never be quite the same.