I tried overnight oats. Honestly I think they're kinda gross. I don't want cold gloppy oatmeal in the morning and I definitely don't want 16oz of it.
So instead I put together some "instant oatmeal" jars. All I have to do in the morning is add hot water. They're cheap, brain dead, and very portable.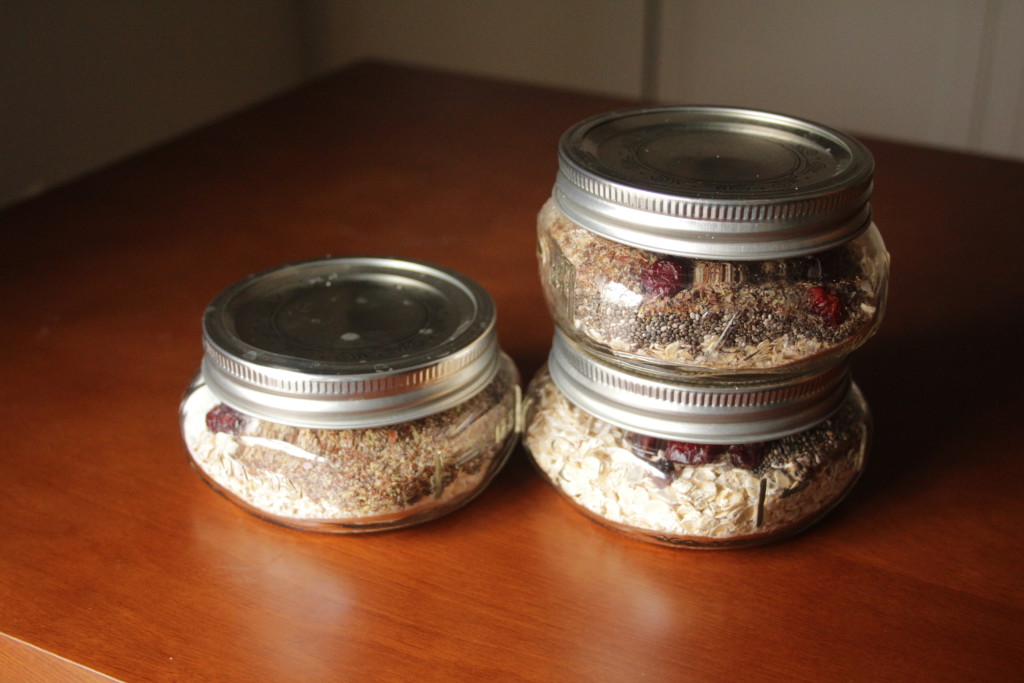 Each jar contains:
1/2 cup dry quick oatmeal
1 tbsp chia seeds (for antioxidants!)
1 tbsp flaxseed meal (for omega 3s!)
2 tsp fiber powder (for pooping!)
Then for flavor I add one of the following:
a tablespoon of craisins or other dried fruit
a tablespoon of peanut butter
cinnamon
I measure everything out into 8oz mason jars and leave them on top of the microwave. In the morning I use the hot water kettle to fill them to just below the lip of the glass. You could also put cold water in and nuke them in the microwave. Make sure you give it a good stir, and let it sit for a few minutes. Everything will swell into a delicious gooey oatmeal.
Pro tip: turn the oatmeal upside down and shake it (with the lid on) before adding water. This helps some of the smaller bits get mixed and rise to the top. Otherwise you can end up with a gelatinous clump of chia seeds which is not very appetizing.