For Christmas I got myself a crafting robot. It's a Silhouette Cameo, which is basically an ink jet printer with a knife where the ink ought to be. It's a pretty neat bit of crafty hardware!
Like all good parents I started thinking about valentines for my kid's class approximately 12 hours before her class party. Like all good craft hoarders I had a couple packs of festive pencils leftover from kiddo's birthday party goodie bags, so I decided to make some pencil-holder valentines on the Silhouette Cameo . These were super quick to whip up and a great option for when you want it to look like you care (but you don't).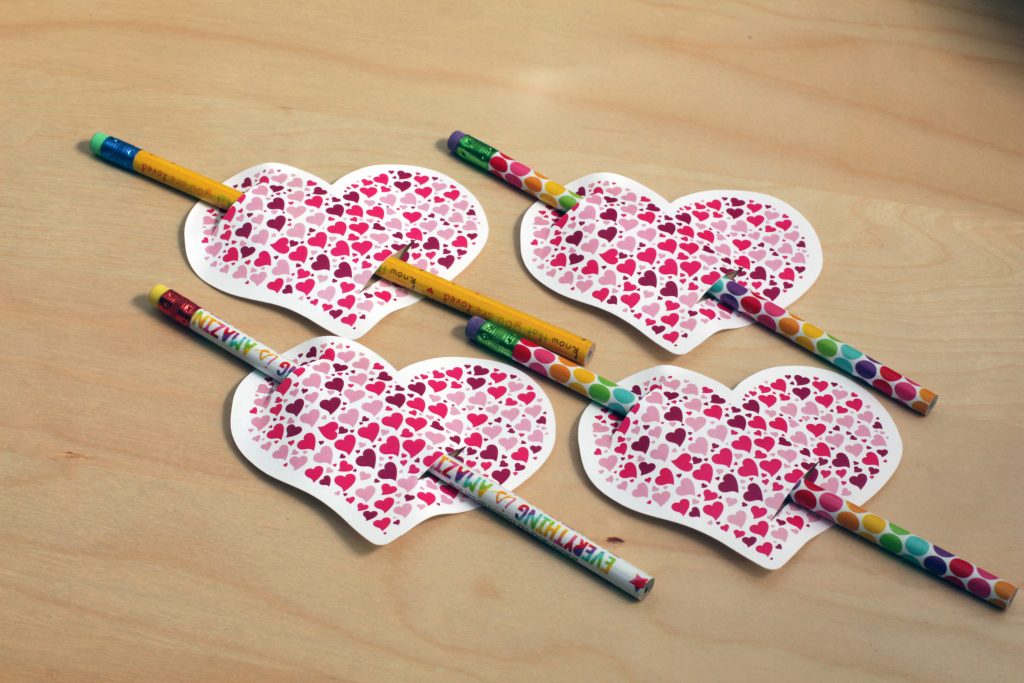 The first step, and the one that took the longest, was finding a picture of a heart that was sufficiently cute. I got mine from OpenClipArt. I imported it into Silhouette Design Studio and resized it to be about 3″ tall.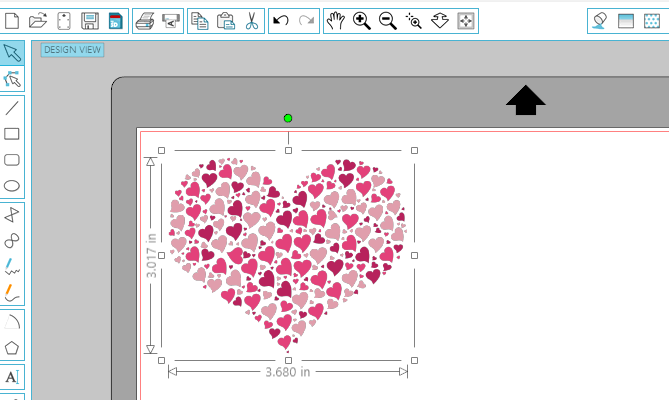 Next I drew a rough outline of the heard with the "Draw a curve shape" tool.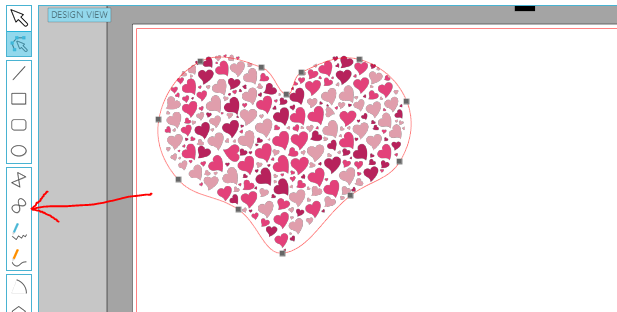 Then I cleaned up the shape with the point editing tool (2nd icon from the top of the toolbar)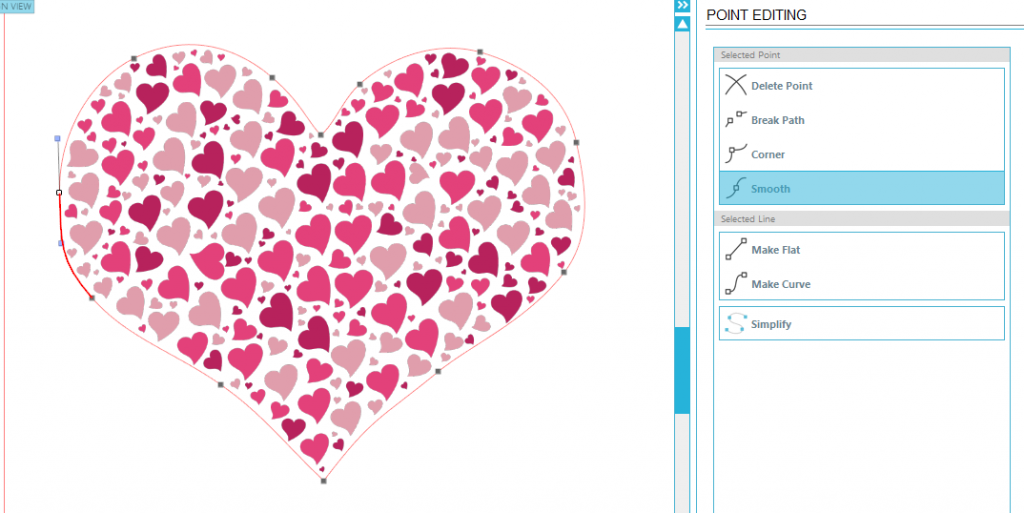 I have the heart a 1/8″ border by using the offset tool. I like borders like this because it hides any minor issues with registration. In general the Cameo is great with registration, but when you're running a classroom's worth of valentines it's easy to get lazy.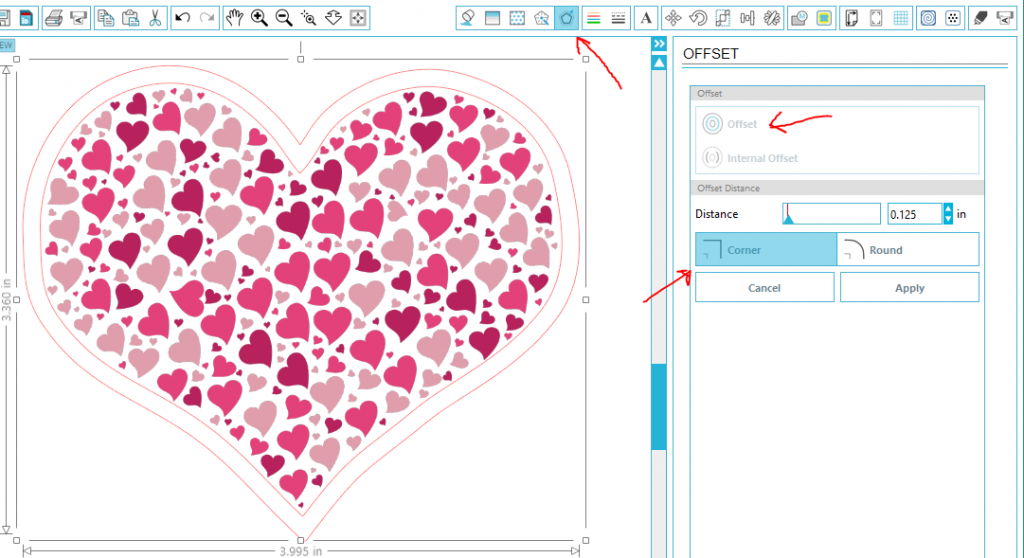 The last step of the design was to remove the inner cut line (the original curve line I drew) and add a few slits for the pencil. Make sure these are at least an inch wide or you'll have trouble getting the pencil through and have to widen them by hand with an xacto knife. Ask me how I know this.
I was able to fit 6 of each heart per page by flipping half of them upside down.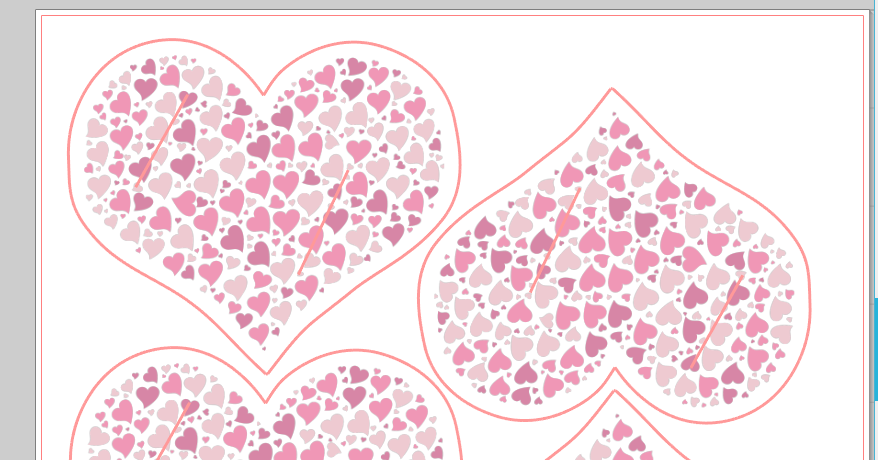 Before printing I had to nudge the hearts around a bit to make sure nothing was outside the registration area (red border) or within the registration margins (hatched area). The size of this area is determined by how close your printer can print to the edge of the page.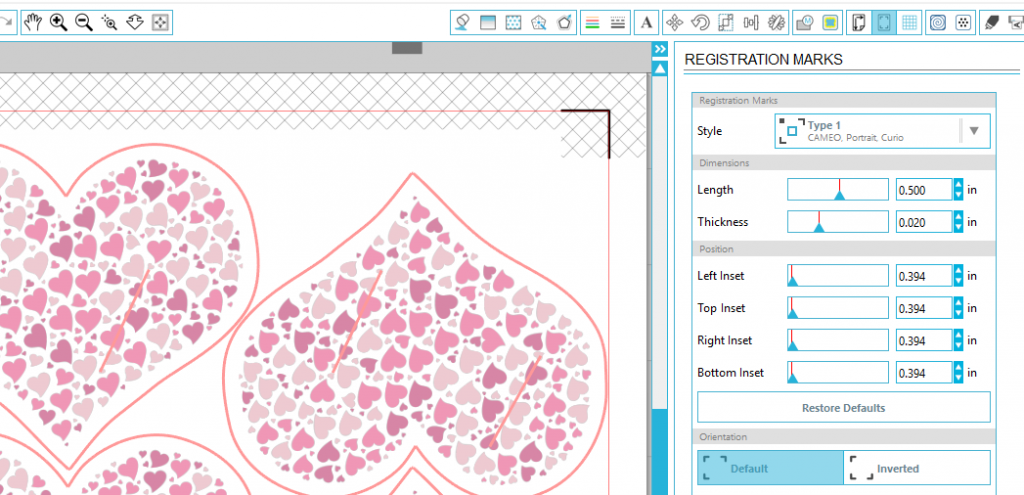 After printing the sheets on my laser printer cutting them on the Cameo was pretty straightforward. I used the default cardstock setting and the automatic blade. My daughter addressed / decorated the backs and I pushed the pencils through the slits.
Don't feel like doing all that work? Feel free to download the Silhouette file and print out these right now!