My daughter announced she wanted to be Mickey Mouse for halloween. My first instinct was to just buy a premade costume from one of those stores that pop up every year around Halloween. Unfortunately Mickey Mouse isn't nearly as popular as Elsa or Ana, and the options for costumes were pretty pathetic. The ones I found online didn't look like they'd last more than a few hours. So I managed to cobble together a costume with a minimum of sewing/effort.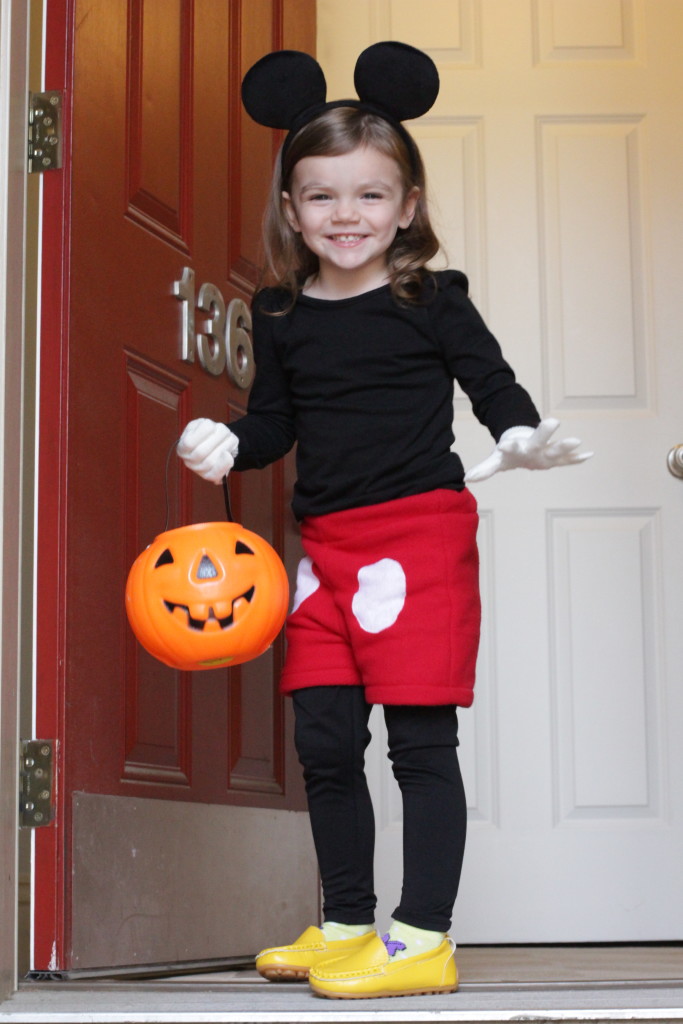 The black leggings and top are just normal clothes she already had. The mickey mouse ears, yellow shoes, and white gloves were purchased on Amazon. The shorts I made myself.
The shorts took about an hour, not counting the first pair I made from a DIY pattern which did not fit AT ALL. So I sprung for a real toddler shorts pattern from Made. I figure I can use it to make other shorts for her down the line, since the clothing companies refuse to make girls' shorts with a reasonable length inseam.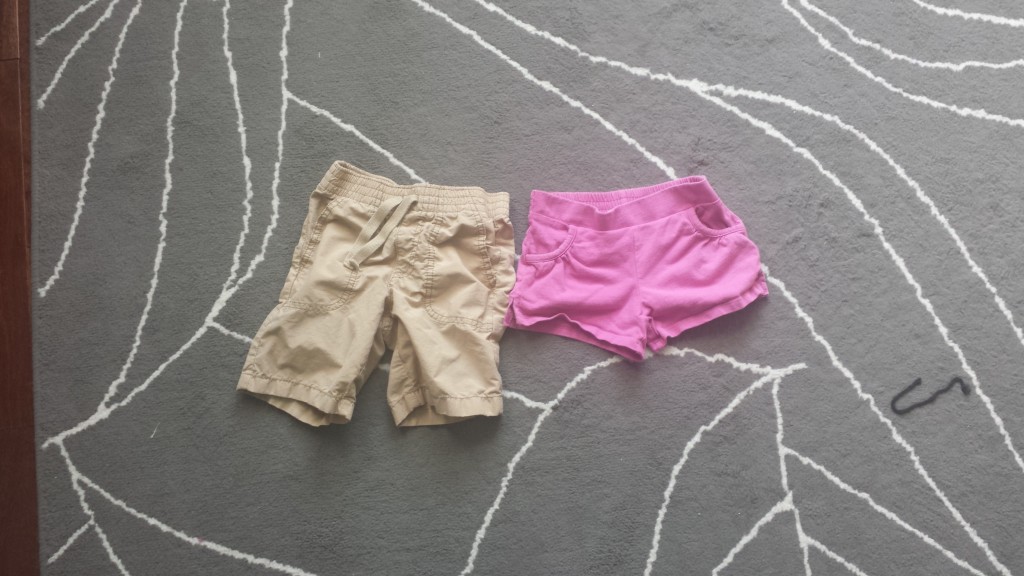 The Mickey shorts are just the basic short pattern, and I used some red polar fleece I have had approximately forever. Since the polar fleece is so thick I didn't double-fold the hem like the instructions say, which also gave them a little more rise (if you look at pictures of Mickey he's got some super high waisted shorts).
Before sewing up the side seams I appliqued two felt ovals to the front. I didn't get too fancy, I just put my normal sewing machine on a short length zigzag stitch and went around the ovals.
My only complaint about the evening is how many people said she was Minnie Mouse. Yes, I know Minnie is the girl mouse. But Minnie looks TOTALLY DIFFERENT than Mickey! She has a polka dot dress, pink heels, and a bow. My kid had none of those things! Get it together people!
I'm not sure if I'm proud of myself for not buying anything to make the shorts, or ashamed that I have so much fabric in my stash that I could make them without a trip to the store. But I did manage to use up the last of that red fleece! One stashed fabric down, approximately 300 to go!
Speaking of quantifying one's stash, I started organizing and cataloging my yarn stash. I made it through about 1/3 of the collection and I'm up to 45 skeins of yarn. And I've been really good about working through my yarn stash this year! I implemented a one-in-two-out policy and have knit down 30 balls of yarn so far. So what I'm saying is, it could be worse. Much worse.