Following up on yesterday's backsplash indecision: I found some more ideas I liked and mocked them up in SketchUp. SketchUp continues to be a rather poor way to visualize these things, but it's all I've got so I make do.
I found this tile on Pinterest and fell in love with it: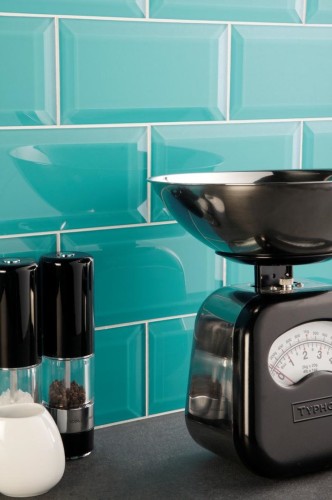 Once again the sketchup mockups were a bit underwhelming, but I played around with a few different tile / wall options. Never mind the missing lower cabinet, I accidentally deleted it and don't feel like re-creating it right now.
I think ultimately I need to go lighter on the backsplash, even though I kind of want to cover the entire house in that teal tile.
Maybe something more like this?