Did a few tests on my Brother SE400. Right now I have 3 different stabilizers: tear-away, cut-away, and wash-away. I ran some test designs using the tear away and cut away on muslin, without adhesive spray.
The designs I chose are from Urban Threads, and have a mixture of fill, satin, and straight stitches.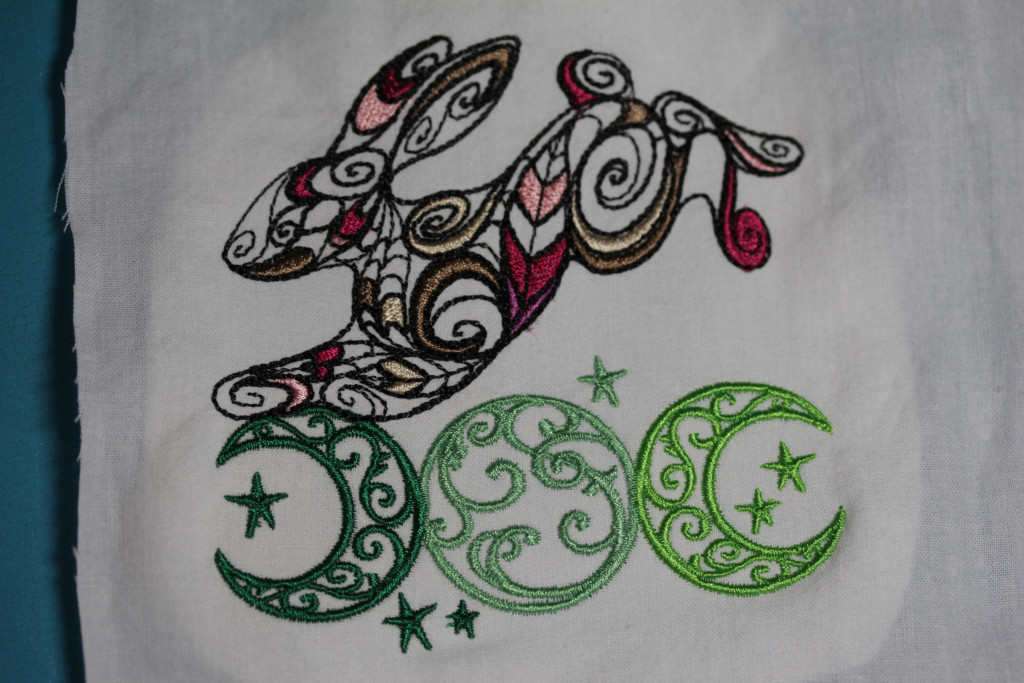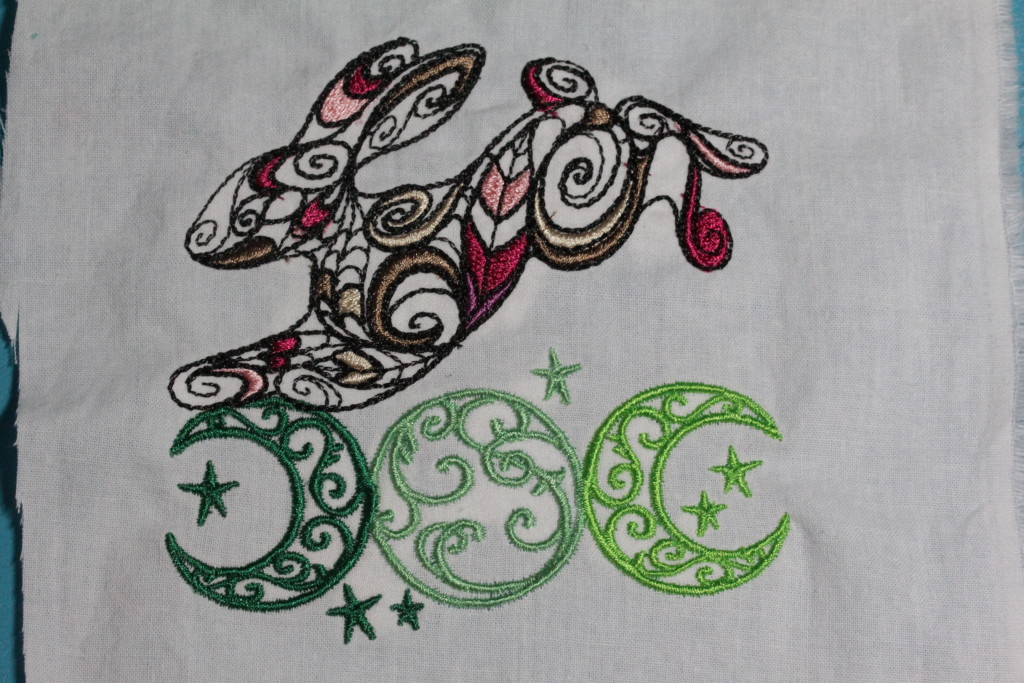 The differences between the two stitch outs aren't huge, but the cut-away stabilizer is definitely a little cleaner.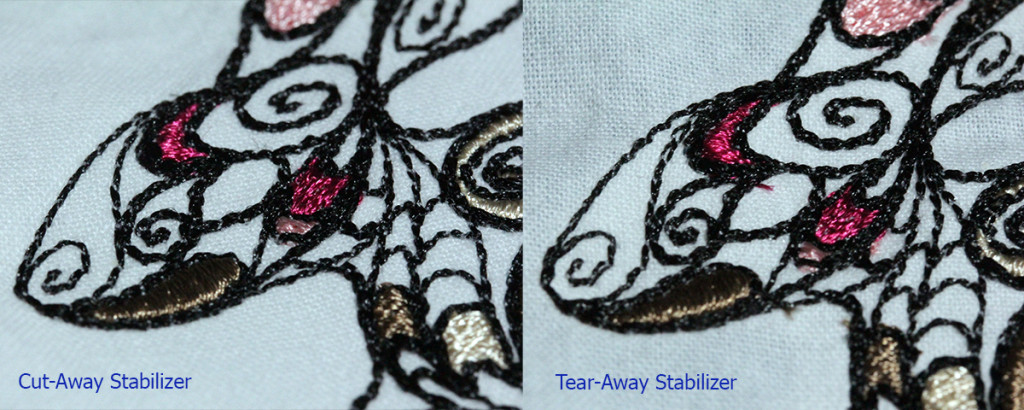 There's considerably more shifting on the tearaway, and I'm not sure how much of that is my poor hooping. I find it really hard to get the fabric taut without distorting it.
The next set of tests I run will use adhesive to secure the fabric to the stabilizer. The downside of the adhesive is that it creates a gummy mess if you aren't careful.