---
Our 100 year old house came with wall to wall carpeting everywhere except the kitchen and bathroom.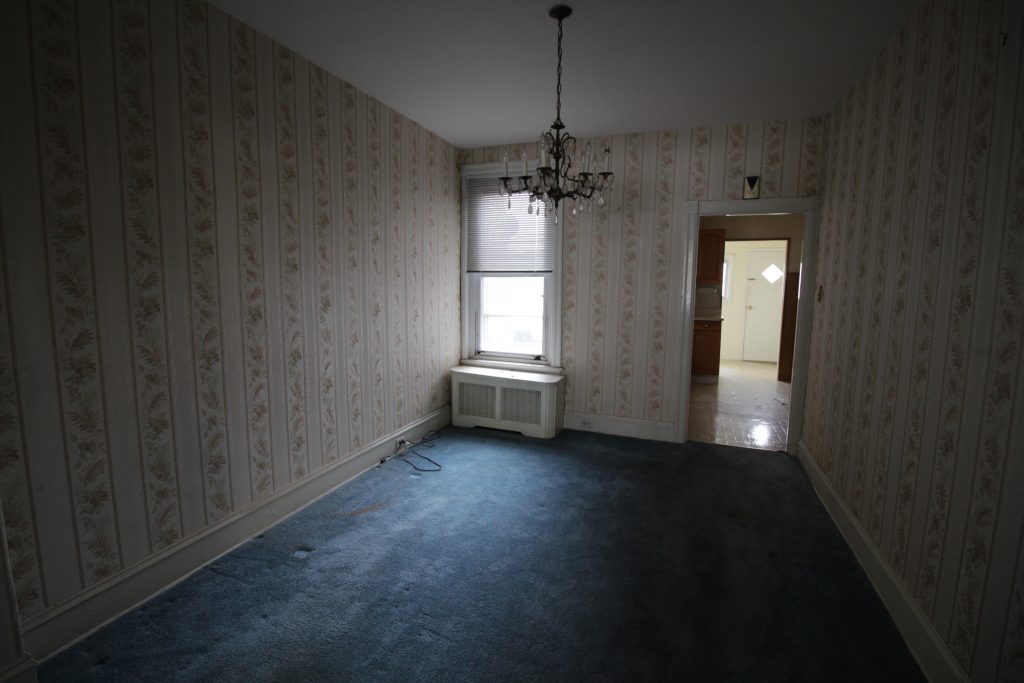 Actually there's evidence there was once carpet in the kitchen too.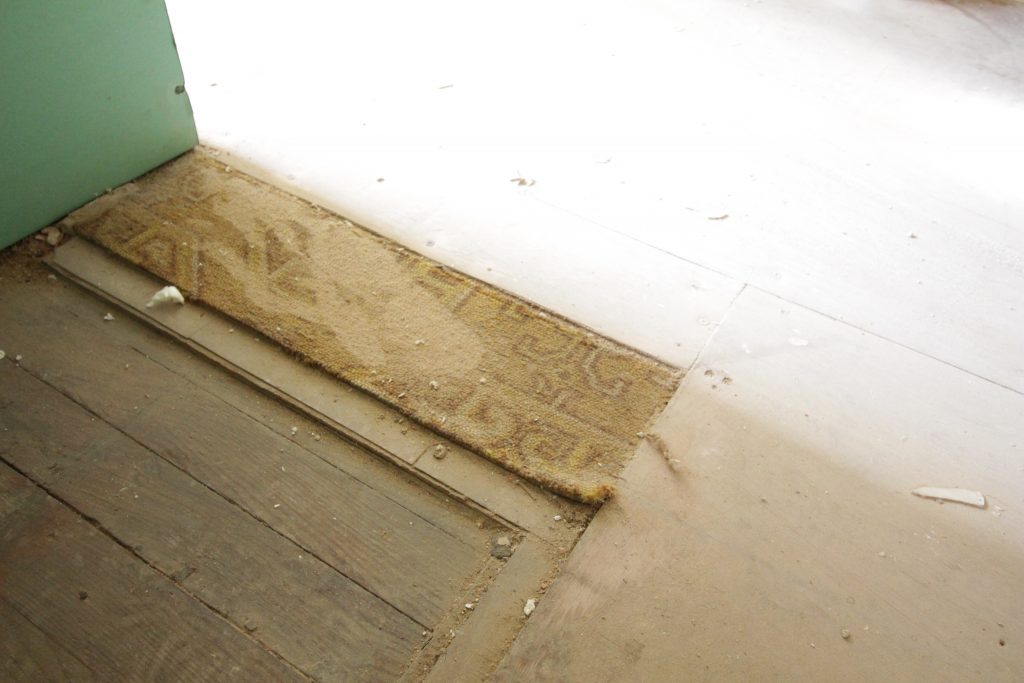 I ripped out all the carpet and found all sorts of things, like this very old outlet that had just been carpeted over at some point. I hope they had the common sense to disconnect the outlet first, but who knows. We put all new outlets in so now this thing can be safely removed.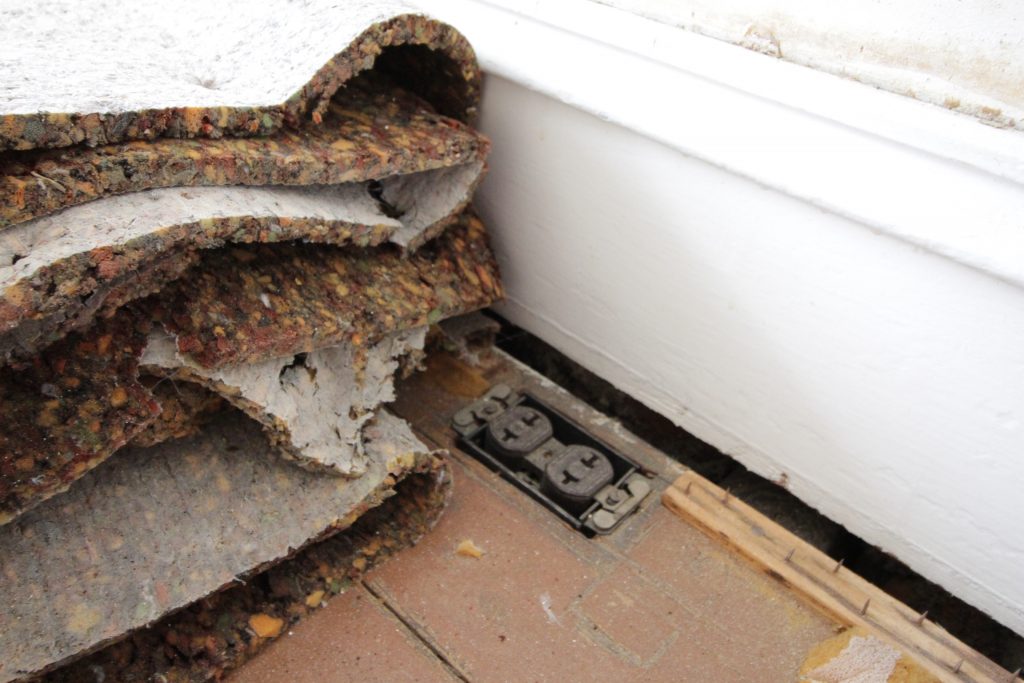 The flooring under the carpet is indeed solid wood, and it's in OK shape, but it's really just 100 year old subfloor. At some point it was painted brown. It has been carpeted over many times and the carpet padding was a disintegrating sticky mess. It left behind at least 60 years worth of rotting wood tack strips, rusted nails, and gunked up staples.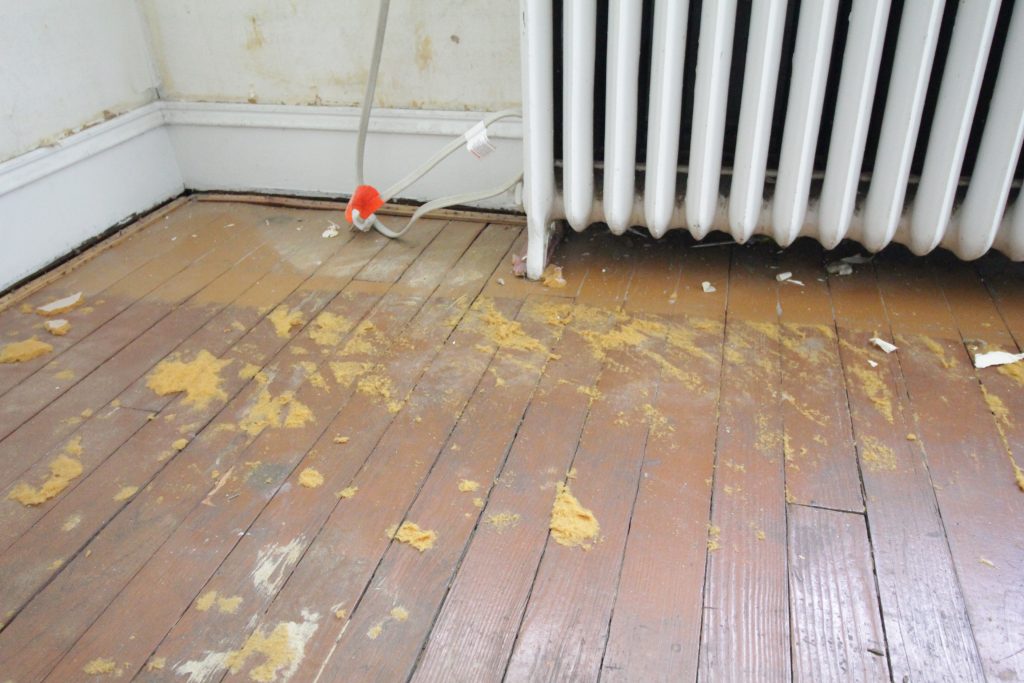 The tack strips can be removed with a pry bar and some patience, but the carpet staples are trickier. For a while I was using a pair of normal pliers and then the plumber took pity on me and lent me a pair of end cut pliers. It makes the task much easier.
It's worth mentioning that I have heard this particular tool called a "cross cutter," "end cutter," and "side cutter" by various people. End cutter looks the most correct to me, so I'm going to go with that one.
I also have a teeny tiny pry bar that I use for the ones that are really flush to the floor. It came in a 3 pack of adorable pry bars and they've been super handy during this whole process.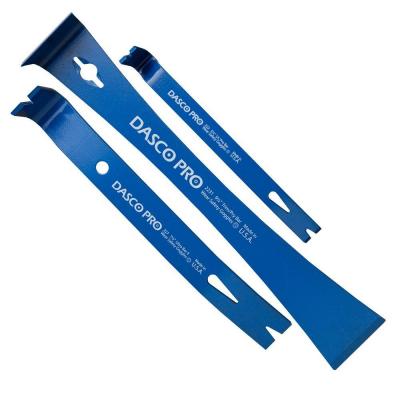 The first step is to find a nice line of staples to work on. I find it easiest to work in one small area at a time. Keep a handheld brush or broom handy so you can keep the area clean and see what you're doing.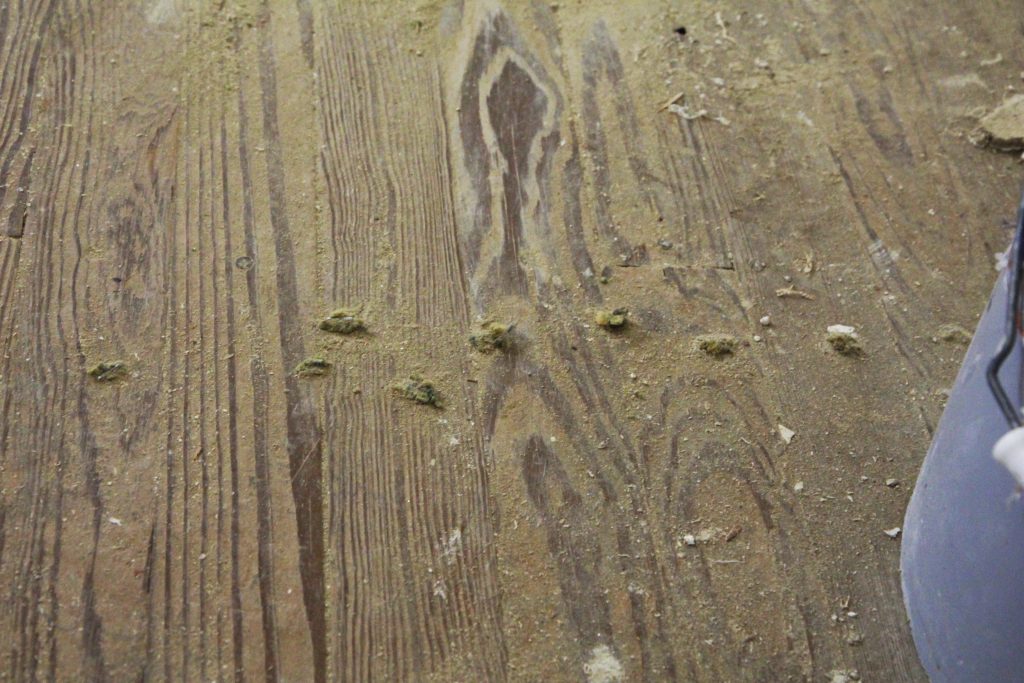 Sometimes there's a ton of padding around the staple, to the point where you can't even see which way it faces. Use the tiny pry bar to scrape away gunk until you can see your target. Then place the pliers over it and gently grab it. You don't want to actually cut it, just grab it.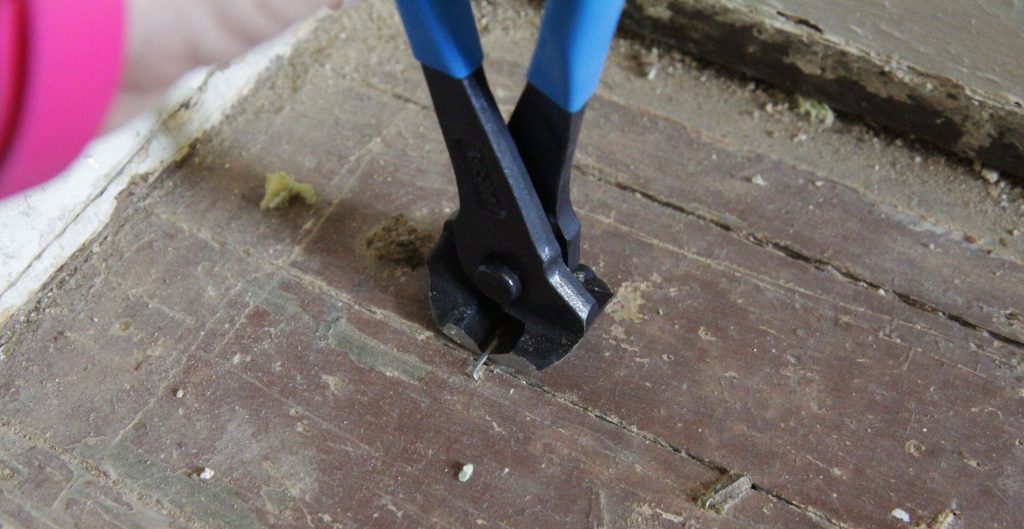 Then rock the pliers to the side in order to pull up the staple.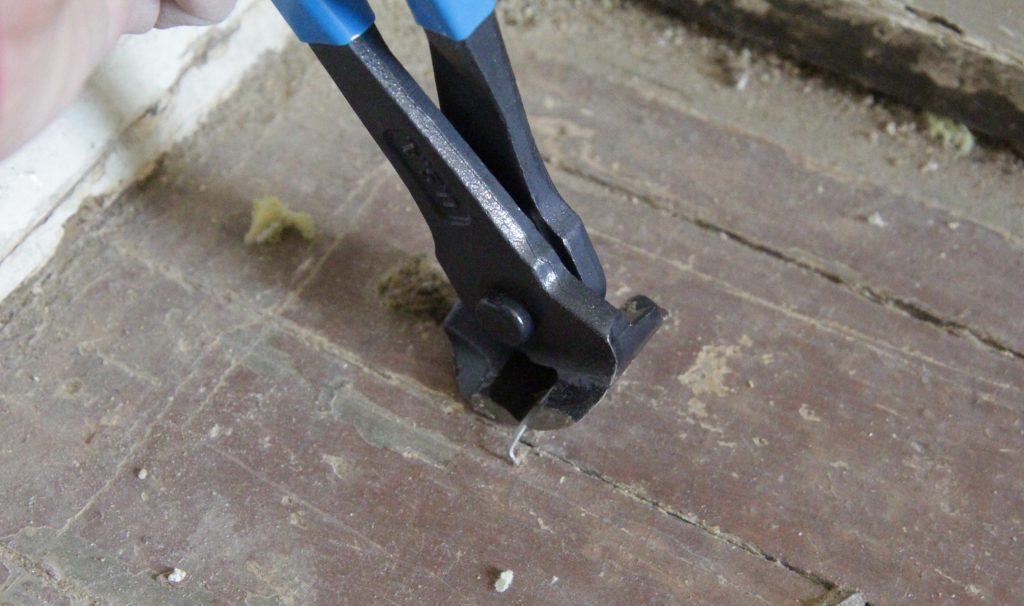 Voila!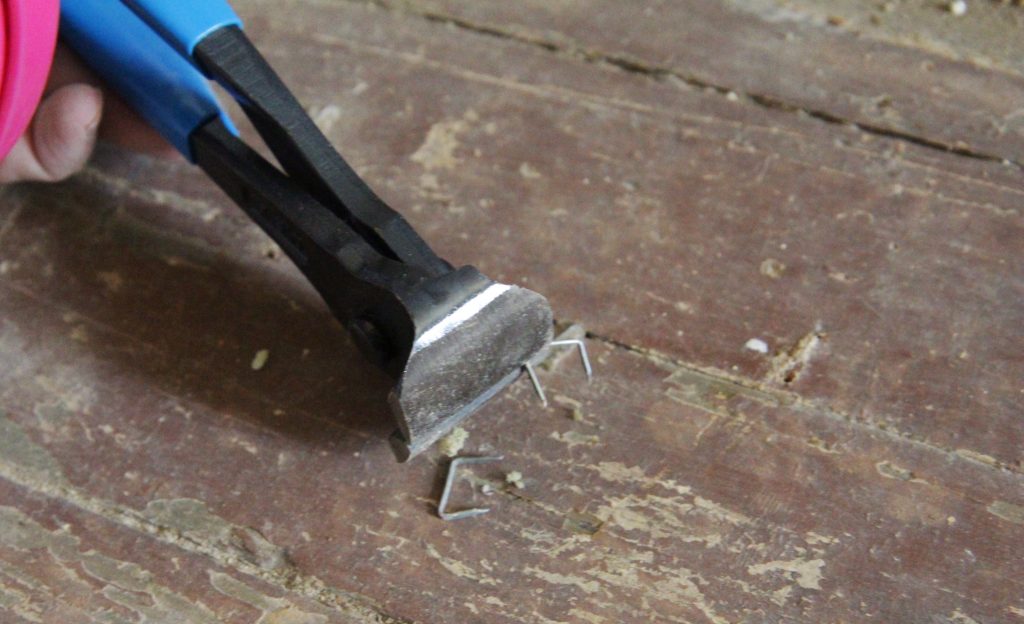 Some staples need to be coaxed up a bit with the pry bar first, and a few staples were so stuck I actually had to get a pair of vice grips to get them out. But most of them come out pretty easily this way. It's still not a quick process, but if you get into the swing of it there's a nice sort of tedium. Keep sweeping up as you go, the little bits of carpet fuzz and staples get everywhere and if you don't stay on top of it you won't be able to see what you're doing.
One thing about this process is that it's pretty hard on your hands after a while. Take breaks and stretch out your wrists, no one wants to get carpal tunnel from staple removal!