Now that summer is over and I have to bunker down and focus on other things, there won't be as many dramatic progress photos of the house. When it's all done I want to go back in with a nice wide angle lens and take good photos, but for now here are some quick before and after shots of the downstairs bedrooms so you can see how far the house has come.
The Small Bedroom aka "Playroom"
This room was being used for storage when we toured the house. We replaced the flooring, added a big rug, removed the chair rail, and painted the walls. Toys and games will be stored in here, and the daybed pulls out into a double in the event we have so many guests that our 3 year old gets demoted to an airbed.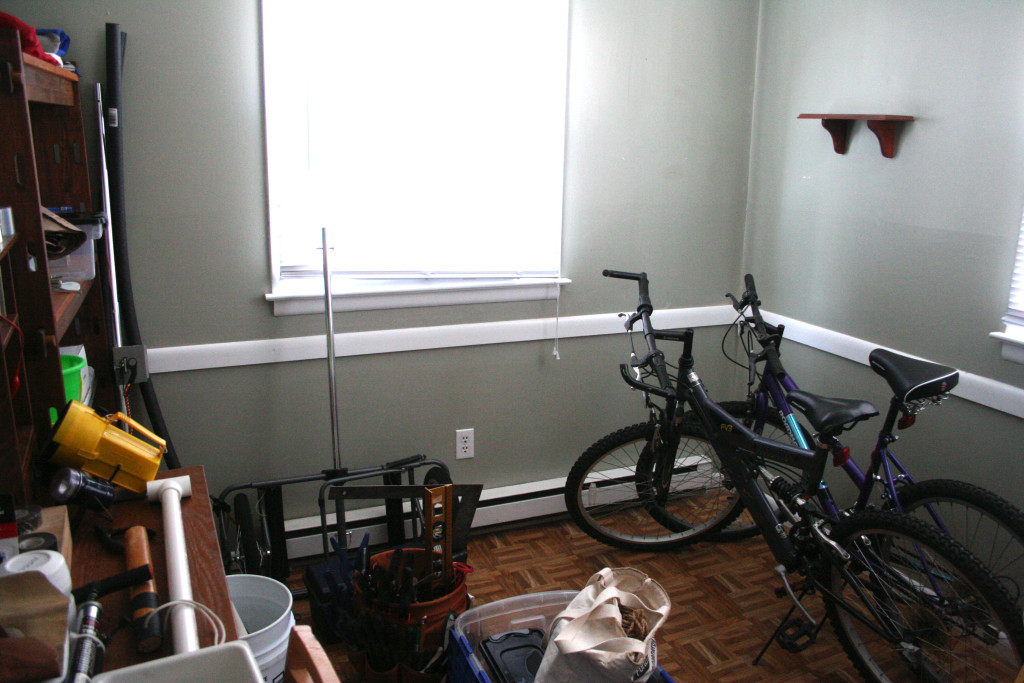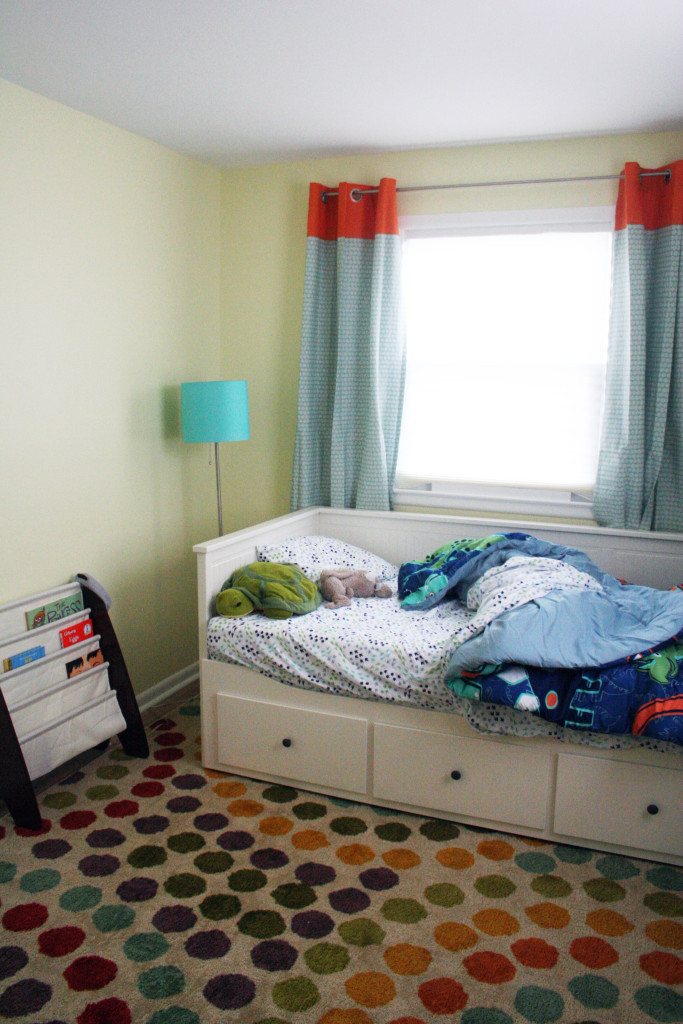 Master Bedroom
We replaced the floor, changed the curtains, and moved the bed to another wall so that the "sitting area" is now right when you walk in.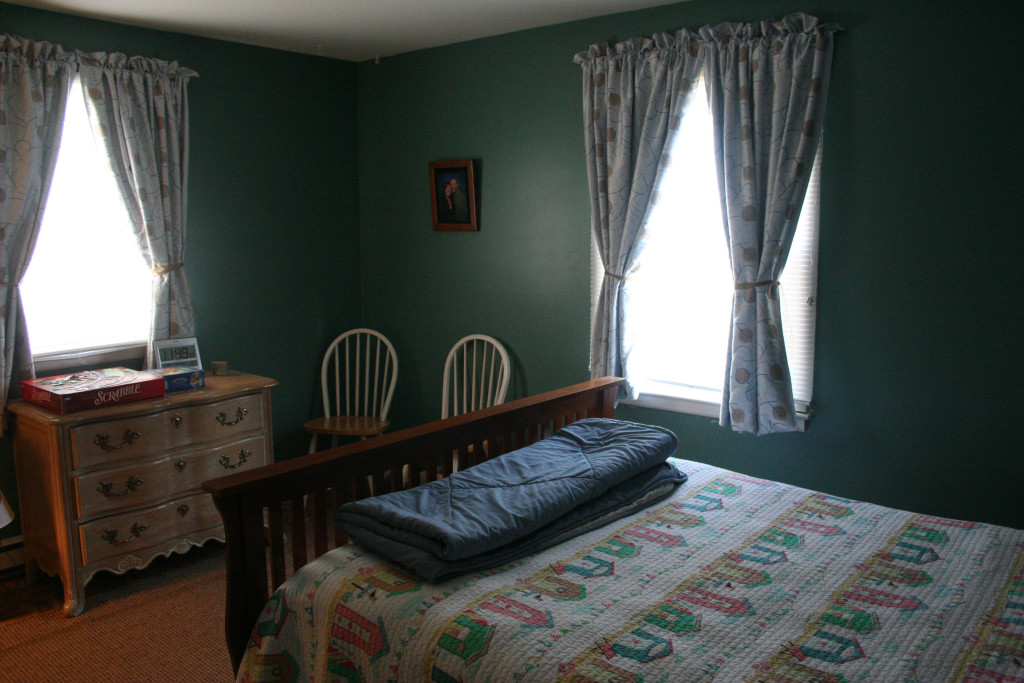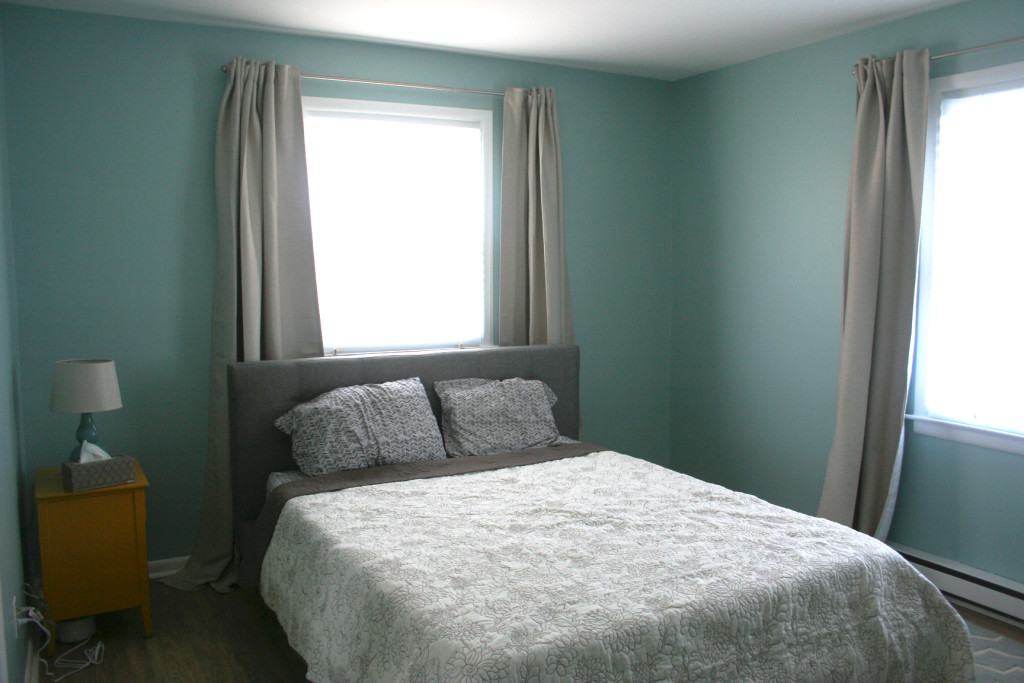 I'm really hoping that I can get the backsplash finished sometime over the next few weeks, since the kitchen has the most dramatic change, but we'll see if that's realistic now that our weekends are booked solid with other obligations.