Kitchen stuff at the shore house is mostly back on track. The inspector is coming out on Tuesday, which should clear us to get the hot water heater installed (!!!!) later that week or early the week after. Chris and I got the fridge cabinet raised to the correct height, and in theory someone will call me next week with an install date for the counter tops. The front bedroom is making an OK spray booth for the cabinet doors. I can't fit nearly as many in there as I could fit in the backyard, so I'll have to do it in more stages, but no bugs landed in my paint job so that's nice. Ikea is still out of stock on my damned parts but in theory they're getting a shit-ton this weekend. FINGERS CROSSED I can start cutting down my Ikea trips to like… bi-monthly.
Now I can move on to more fun stuff… beds!
Right now the plan is to have two twin beds, one trundle, a double bed, two queen beds, and a twin daybed that pulls out into something sort of resembling a short king bed (or a wide full bed, depending on how you look at it). The double we already have, the rest we still need to accumulate. I've been scouring thrift stores / yard sales and coming up empty, so we'll probably end up buying them new.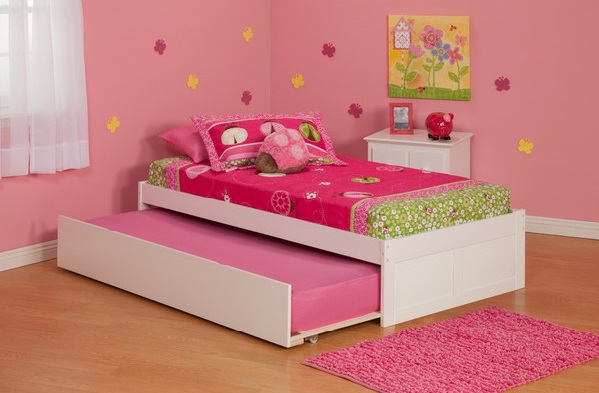 At the same time we are also upgrading the toddler's crib at home to a "big girl bed." After a failed trip to a "real" furniture store she picked out an Ikea bed that honestly I think is pretty ugly, but it's one of the cheapest beds so whatever. At that price you can have whatever ugly bed you want, kiddo. It comes with an optional trundle which we're planning on getting… but is out of stock until next week. WHY DO YOU HATE ME IKEA STOCK GODS?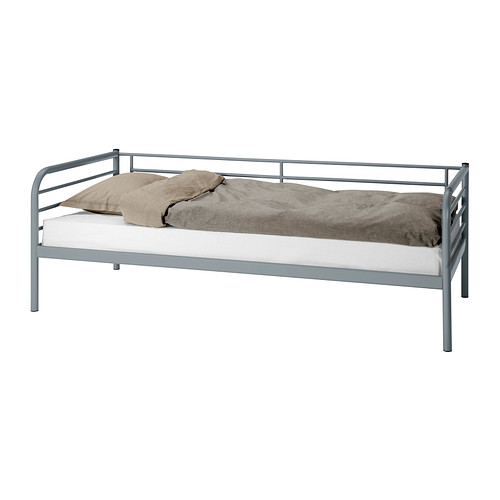 It also occurred to me yesterday that between the two twin beds, Leona's bed, and two trundles… I am in the market for five twin mattresses. That is a lot of twin mattresses, and mattresses really aren't the sort of thing you want to pick up secondhand unless you know the person. Even then… kids mattresses… probably best to buy new. Thankfully because these mattresses are for kid / guest use I can get away with the cheaper options. Right now I'm planning to get the cheaper-but-not-cheapest Ikea models unless anyone has suggestions.
For one of the queen mattresses I decided to give Tuft and Needle a try. They sell a 10 inch foam mattress and are apparently "disrupting" the mattress industry… whatever that means. They are comparatively inexpensive, made in the USA, and have a solid return policy. They have lots of promo photos of hipster-looking people unboxing their mattresses. I hope this mattress turns my small sloped-ceiling room into a magnificent brick loft with original hardwood floors.
When all is said and done we will be able to sleep 4 couples and 3 singles in the house on real mattresses. There aren't any immediate plans for pull-out couches but down the road we could potentially expand the number of non-air-mattress guests even further. WE WILL BE MATTRESS BARONS.
BTW if anyone sees good deals on bed linens, let me know!