We're filling the shore house with family for Labor Day weekend and it's finally starting to look like a house! We still have to do a massive cleaning, and a huge trip to the recycling center, but things are starting to come together. I know I say that a lot but it's really true this time!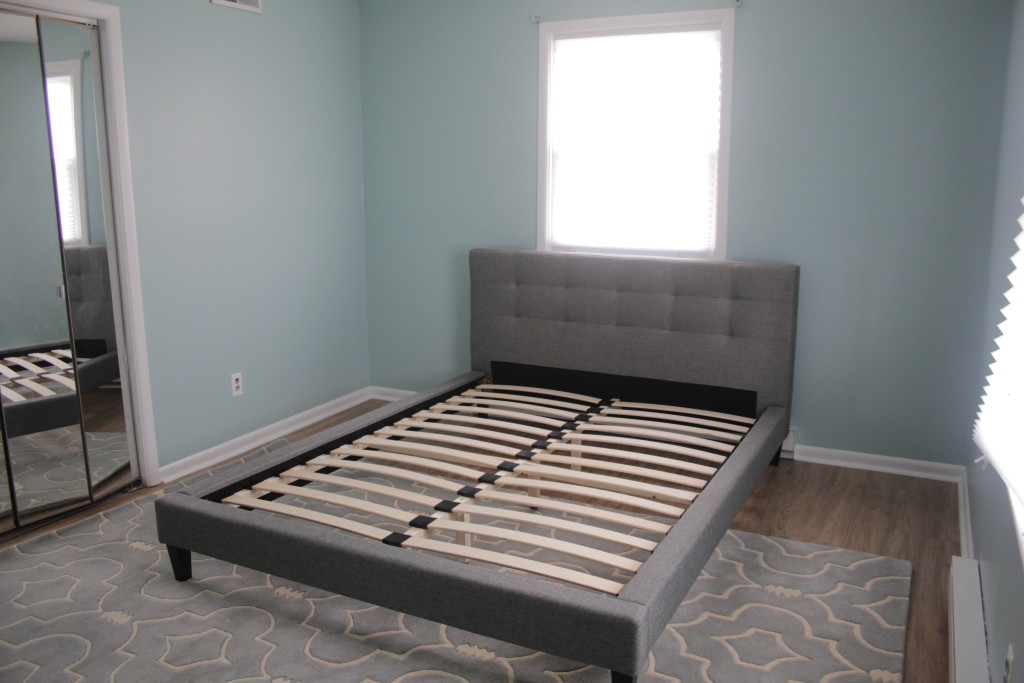 The master bedroom is looking good. I'm not keeping the mirrored closet doors forever, but there's a bed! And a carpet! I still need to get curtains, and I'm running into some decision fatigue. There's so much blue in the room (both the rug and bed have a slight blue tint to them) that I'm thinking beige. Boring old beige.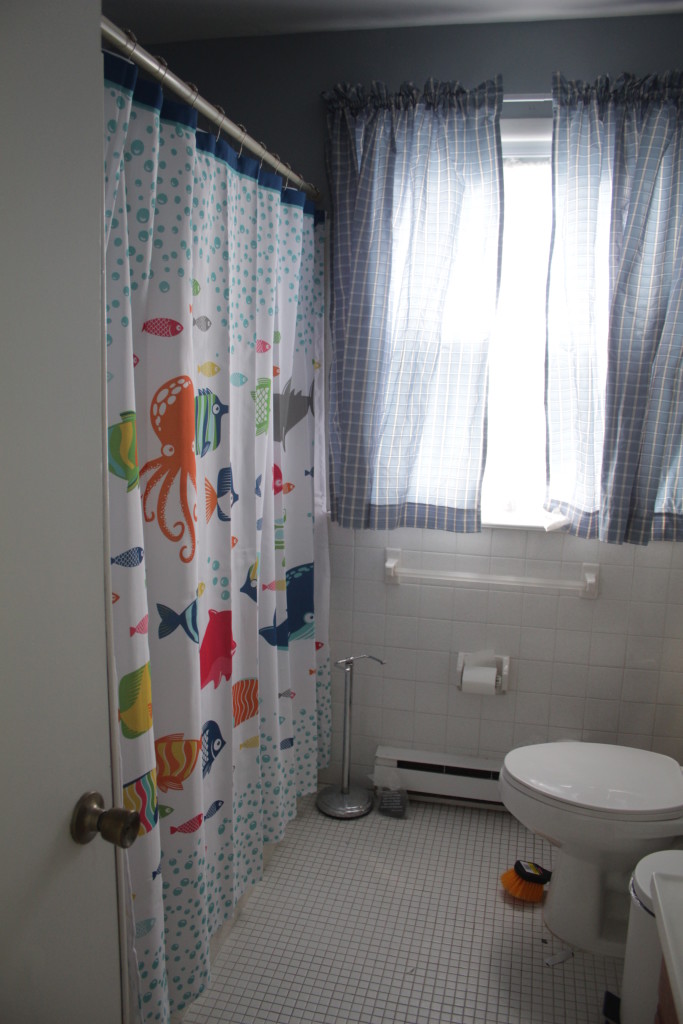 The bathroom still needs a thorough cleaning, but the shower has been re-coated and re-caulked and we got a festive new shower curtain from Target. The last step in here is to replace the shower head with the hand shower we got, but it's totally a usable shower right now!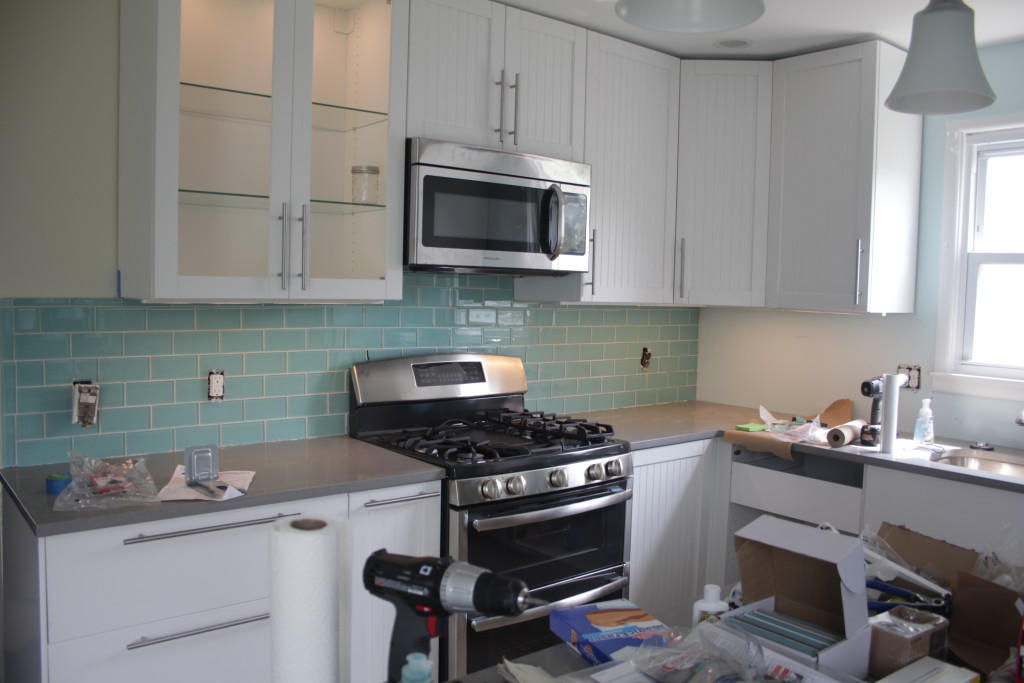 We did one wall of backsplash tile. I would have loved to do both but it took two of us a solid 7 hours to do just the one wall! It looks OK but not perfect. I learned a lot in the process, and I still need to caulk where it meets the counter top. The oven is also hooked up and working, as is the dishwasher, so aside from needing to clean up all the construction debris we have a working kitchen!