I have a love-hate relationship with Pinterest. I enjoy browsing the site to see new ideas for organizing and decor, but more often than not when I follow a pin to the source I find an orphaned image. These images are often sitting unaccredited on Tumblr and have no background information to tell me more about what's going on. I know at one point these images had parents, probably blog articles, but through sharing and re-sharing the original content has been lost. On more than one occasion, I've found things on Pinterest with a description which I knew to be completely incorrect.
I spend a lot of time on my own photos for my blog, and a few of them have made the rounds on pinterest/etc. I'm contemplating watermarking my images with my blog URL. This isn't because I'm concerned about "stealing," in fact I love it when people reblog my stuff, it's about attribution. It's about someone seeing something I've done and having a snowball's chance of learning more if they're interested.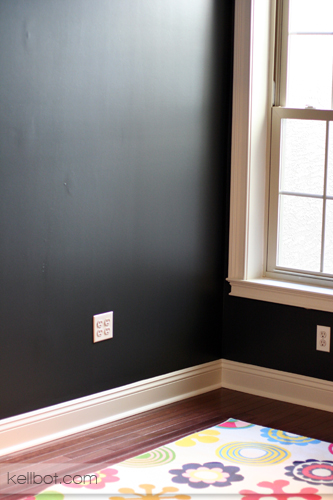 If someone wants a watermark-free copy for use on their blog or whatever, I'm more than happy to provide it. The image above shows what I'm thinking of adding to my photos from here on out.
So what do you think? Is the watermark shown above an acceptable way of "claiming" my content, or just it just distract too much from the image to be viable?